Samsung's much awaited flagship Android handset, the Galaxy SIII has been finally announced. In an event held at London yesterday, the successor to the popular Galaxy S II was revealed to an expectant crowd of bloggers and journalists. While the Galaxy S II was a significant upgrade from its predecessor, the first generation Galaxy S, it is doubtful whether the same could be said about the Galaxy S III. True, there are major upgrades but most of these are more incremental and evolutionary than revolutionary. This is almost similar to the case of the iPhone 4S which was more of an improved version of the iPhone 4 than a completely new product ground up.
Anyway, let us now delve in to the all-important specs of the Galaxy S III. We start with the display which is now a HD Super AMOLED panel measuring 4.8 inches across. The only Samsung handset with a larger display is the 5.3 inch (display!) toting Galaxy Note. But then, that veers into near tablet territory. Anyway, it is also the third Samsung made handset to sport a resolution of 720*1280 pixels apart from the Galaxy Note and the Galaxy Nexus.
While it hasn't been officially revealed, it is widely believed that the international version of the Galaxy S III will sport a quad core Exynos processor. In the U.S though, the LTE versions is likely to come with the Qualcomm Snapdragon S4 chip thanks to its in built LTE support.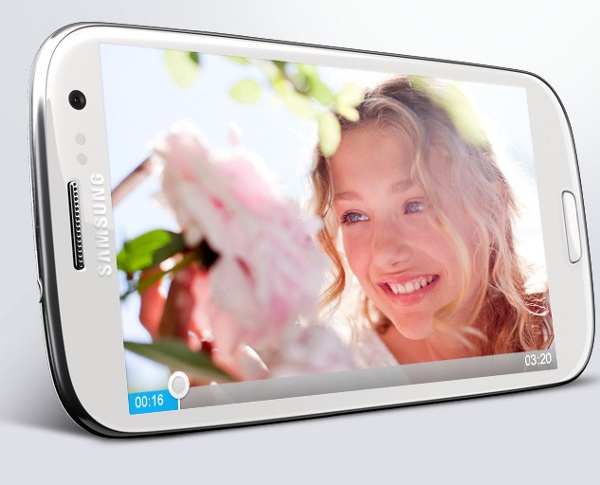 The camera on the SGS III sees no upgrade in the megapixels count. That said, it now features a bunch of new features including zero shutter lag and the ability to take images and videos simultaneously. It also gets an enhanced version of the burst mode where you can take a bunch of pictures in quick succession and choose the best amongst the lot.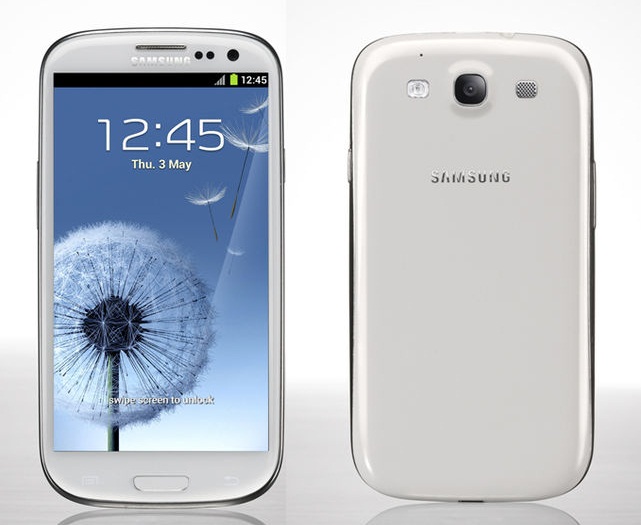 The phone as expected, runs Android 4.0 and runs Samsung's Touchwiz UI. All stock Android 4.0 features find their way in. In fact, the Android beam feature has been tweaked on the Galaxy S III and turned into something known as S Beam which will let users share data with other Galaxy S users at increased speeds without using Wi-Fi or Bluetooth.
The phone will come in two color options and three trim variants sporting internal storage capacities of 16 GB, 32 GB and 64 GB. Unlike the iPhone, you can expand the memory further using microSD cards. It also gets a larger 2100 mAH battery while maintaining a thin profile. In fact, even with these feature additions it is just 8.6mm thick which is slightly thicker than the 8.5mm Galaxy S II.
The Galaxy S III is expected to make its debut internationally in the next few weeks. In India, Samsung is likely to price this above the 35k mark at least initially!
Samsung Announces the Galaxy S III; Has the iPhone 4S in sight