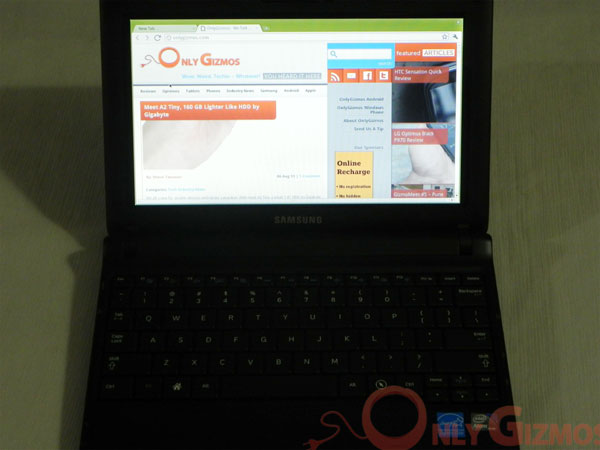 Samsung has not gone all out to promote it, but we think that the company's N100 netbook is a very important product, because it provides users with a different platform and comes at a very reasonable low price. It runs on Meego, the platform that Nokia has now put into its research lab, has USB connectivity, a brilliant 10.1 inch display, Bluetooth and Wi-Fi, weighs slightly over a kilo, and costs around Rs 12,500, which we think are pretty good value for money.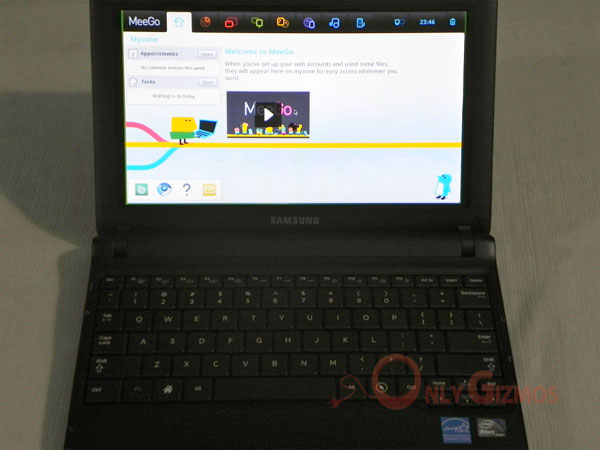 Some people might think that a 1.33 GHz Atom processor is slow but, Meego has not needed fast processors, so we do not think this will be a major factor. Samsung has not been generous with handing out review units – we are hearing from some quarters that this is because it feels that the N100 threatens its very own low-end netbooks – but we have got our hands on one of these netbooks. The review should be coming in a day or two. In the meantime, here are some pictures of India's first Meego netbook.
Our comments on the device: it looks very solid and feels good. There is definitely a lot more to it, which we will reveal in a day or two in a detailed review.
Live Now: Our Samsung N100 Review