Android allows customization to the core and that includes customizing even your home screens and you have many options of home screens to choose from, there is Launcher Pro, Open Home, ADW and many others and now Sentio is trying to bring their own home replacement application to Android which is called as Sentio UI.
The UI is really very neat and sleek. It also has its own lock screen which looks pretty good, the multi tasking is changed and overall it has changed the whole UI and looks very different and beautiful.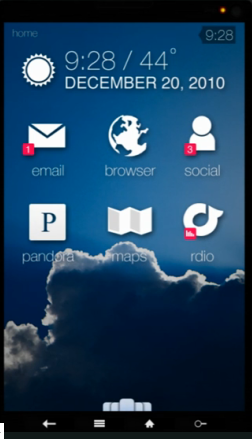 This new UI is still under construction and the developer is trying to bring out two versions, an unpaid one with limited features and the paid one with all features. This application can be used by both rooted and unrooted users. This UI looks very interesting, nice design and we are looking forward to it.
You can check out their website here
You can check out the video of this UI concept below:
Source: Phandroid