Here at the HP Global Influencer Summit 2012, we are seeing over 80 new products launch and while the sleek and sexy award goes to the Envy SpectreXT, a couple of innovative ones caught our attention. Lets take a look at the HP Officejet 150 and the t410 Smart Zero Client.
We reviewed the Officejet 100 mobile printer from HP last year and here in Shanghai, HP has now announced the Officejet 150 which is a mobile All-In-One i.e. It prints, scans and copies. Fitting an AiO in a mobile form factor is a first and HP is proudly showcasing its innovation to us. The Officejet 150 has a touch input and supports printing via Bluetooth, memory card or the standard USB way.  In a single charge the Officejet 150 can do 500 prints or 400 scans. Currently no support for AirPrint (just like the Officejet 100), HP promises a WiFi enabled version sometime in the future. In the video below we caught up with Vivek Parasher (Director Marketing, Officejet Business, Business Printing Division, HP) and had him run us through the Officejet 150.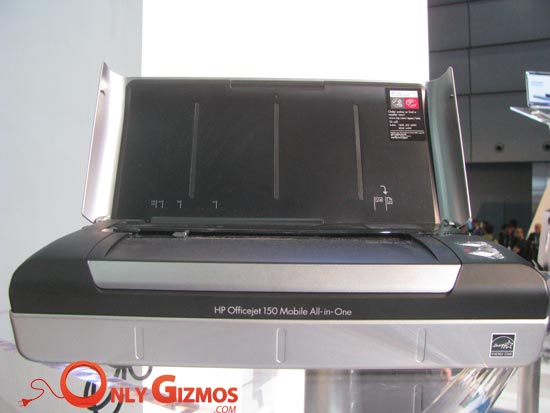 Video – HP Mobile Officejet 150
The One wire or the t410 AiO Zero Client is powered by just a single LAN wire thus sustaining with an input of 13-watts of power. This supports a 18.5″ display, an ARM Cortex processor and is capable of handling HD videos. The display on the t410 is worked upon in collaboration with 3M and thus saves as much as 80% power consumption still serving 200-nits brightness. In the video below you would see a demo of the One Wire in action, giving us a demo this time around is Chin Woon Chai (Business Development manager, PSG, APJ) of HP.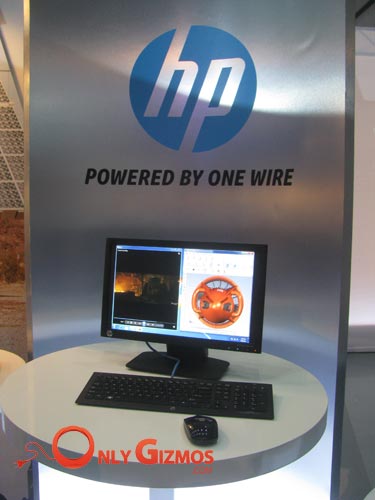 Video – HP t410 Smart Zero Client (3M collaboration)
Together the Officejet 150 and the One Wire makes the innovative impact we were looking for!
The Innovative Duo From HP – Officejet 150 (Mobile AiO) & the One Wire Thin Client [Video]