HTC recently launched three new dual SIM Android powered handsets in India – the Desire 700, the Desire 601 and the Desire 501 as you might have already read by now. There was apparently a launch event at Delhi where these devices were showcased. As the custom is, I received a press release detailing the handsets, the specifications and their prices soon after the launch. Pretty much the normal routine. And then I glanced upon the prices. …
…. And I am yet to recover from the shock.
Of the three handsets, the most expensive and the most 'feature packed' happens to be the Desire 700. It came with a Market Operating Price (MOP) tag of Rs.33,057. Now, handsets costing over 30k is quite commonplace here in India. Hell, we have phones that cost over 50k – and there are people who buy it by the dozens. But I am yet to come to terms as to what the rationale was behind pricing the Desire 700 for 30k specifically.
Why?
Take a look at its specifications.
1.2 Ghz Quad Core Processor
5 inch, Qhd Display (540*960 pixels, which is exactly one quarter the resolution of a Full HD display)
1 GB RAM
8 GB of Internal Storage, Expandable using MicroSD cards
Dual SIM capability
HSDPA Support on SIM 1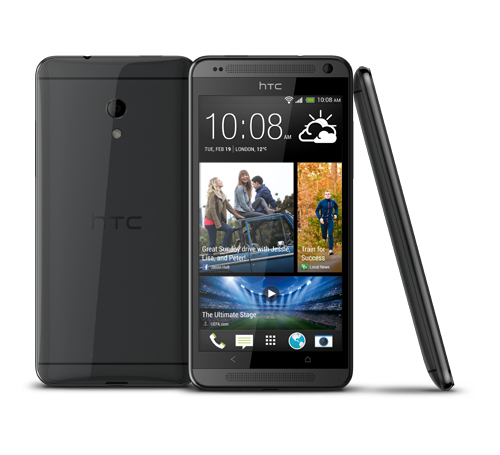 Does this look like the kind of specs you would expect on a handset that costs 30k plus? Just to put things into perspective, let me add that the much more powerful and up to date Google Nexus 5 (16 GB) is available for just 28k! That phone gets the all-powerful Snapdragon 800 SoC, has 2 GB of RAM, a full HD display and runs the latest Android 4.4 KitKat. In fact there are a plethora of much more powerful, feature packed handsets at the MOP that the Desire 700 was launched.
It gets even worse when we learn that HTC has not revealed as to what processor and SoC powers this handset. The only thing we know as of now is the fact that it houses a quad core CPU running at 1.2 Ghz. This could be anything from a Mediatek MT 6589 to the Qualcomm Snapdragon 400. We simply don't know at this point. HTC has chosen not to divulge this bit in its press release or on its website. I wonder why? This at the same time when the Desire 601 proudly claims to be powered by the Qualcomm Snapdragon 400. Why not talk about the chip on this phone and the Desire 501 as well?
Looks like folks from over at HTC India are living in their own parallel world. Why on earth would a mentally stable person get a Desire 700 for Rs.30,057 when clearly, it has the specifications of a mid range handset ? I must add here that there is nothing wrong with the phone itself. But the pricing has gone horribly wrong here. Even now, I seriously hope the pricing of the Desire 700 is just a typo.
Dear HTC, seriously, what were you thinking? This is coming from a person who have loved your phones ever since the time you were making the iMates, DoPods, qTek's and the O2's of the world.
Wake up!