Well finally Google's Android platform has reached the double figure mark in billions. And Google is celebrating the occasion in some style.

Google has announced a ten day celebratory offer for their users with 10 apps being made available for a dime or 10 cents for the next 10 days. So every other day there would be a set of 10 different applications being made available for 10 cents.
Let us make the task easier for the procrastinators, for here are the 10 free apps for the day with the link embedded for each making it all the more easier to buy. 😉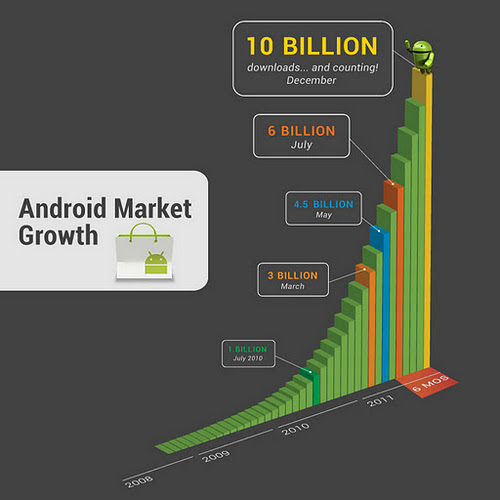 The Android platform has the reached the 10 billion mark with an impressive rate of a billion app downloads a month. And thus it has surely caught up with Apple in terms of downloads per month at least. Apple is about to touch 20 billion downloads on the iOS platform soon and it would be interesting to see if they would be getting into a similar sort of celebration mode.
But for now, it's time for the Android users to keep their eyes open to lap up their favorite apps for a dime each. Happy downloading!
PS: You can follow Android Page on Google+ to keep track of the 10 apps available for 10 cents each day.