What an odd topic to chose for writing something … a Non-touch smart phone? Who the hell in this modern world wants that? Are you really sane talking about this in age of Nokia N8, iPhone4 and BlackBerry Storm? Stats.. buzz .. even the opinions when I ask folks around, everything come back to tell me, that I am kind of some rare breed, who sooner or later will fall for touch. But will that be really what we always wanted? Aren't you think touch screen more of a toy than real thing for workaholics?
Lots of questions about the title itself and still I am really not sure that if it could start even a slightest of debate. But let me tell you, even if not in buzz now, it's been and will be a question that are the touch screens all for our needs or will they ever be? I really want to advocate for devices with keypads like Nokia N900 or Nokia E72 and wonder than why not there is single non-touch device with keypad and screen this much big. May be I am lonely out here, but giving you some reasons here why I am thinking so…
---
What's wrong with touch? Why one like me should be wishing for a non-touch?
There are many reasons; the battery lives, costly unit prize, not that easy phone operations and above all, you can never achieve even that way of comfort to type on it as you were even with your T9 Keypad.
1. Level of comfort with a touch Keypad compared to non-touch QWERTY
Check this ….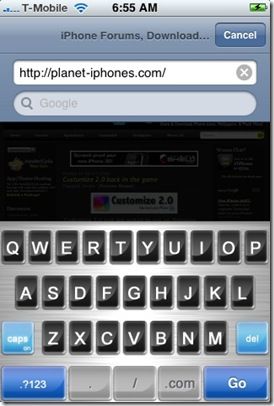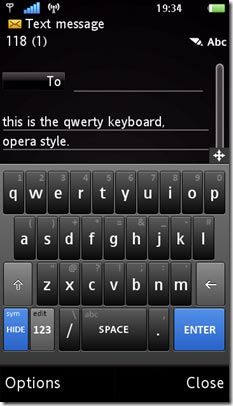 Not going over stats, not going over some opinion polls, just wondering that what answer will you get, if ask your heart that is this keypad, you want for long term or in other words, will you ever be so comfortable with this? Can it do well for you and serve all your needs without compromise? On the another side …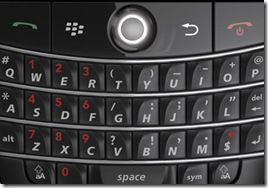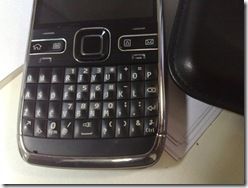 Whatever some fan boy could argue with you, think once, can you get that level of comfort, you had with your QWERTY like the above? Why?? definitely touch keys can't be that much bigger to be comfortable for one hand typing on a 3.5" screen, leave alone 3.2" and for special characters, you have to either struggle with Menus or might check with pressing Shift or some similar key to see other options. You may make touch lightening responsive, but can you really operate that with one hand?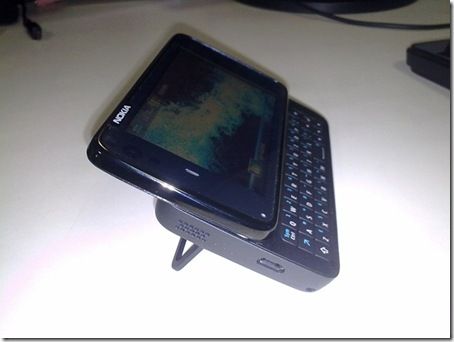 I also feel a design issues with Touch Keypad of even now days, even if you wanted touch keypads this much then at least having non-transparent keys are totally annoying. Means you wanted to type user name/ password in some forum and when you click over text box then whole website screen goes behind and you get a full keypad and some textbox, what if you wanted to read something and quoting that? Should have copied that text already?? Is this a consistent experience? At least one should think about making Touch Keypad transparent ..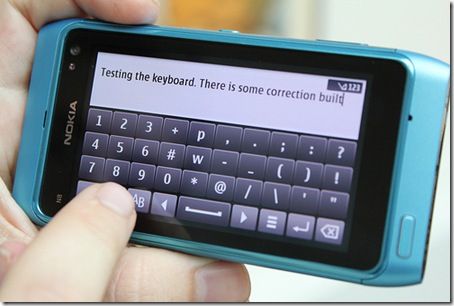 I am not saying that touch keypad aren't good and cool, but don't you think that its a big con to loose a HW QWERTY like Nokia N900 or Nokia E72 have? What if you face problems and your touch screen doesn't respond? #1 #2
2. Battery Consumption
I tried to Google about some battery consumption stats about Resistive, Capacitive Screen and OLED screens, though I didn't found something exact to show here, but it was clear that even if OLEDs try to lower the power usages, one can't achieve that much good battery as he was able to get on Non-Touch ones.
Definitely just touching to make your things done make a work like some beautiful poetry, but one would also agree that there is nothing bad in the Smartphone world than a  discharged battery. (I loved the performance  of Nokia E72 with its 1500 mAH battery that was truly beyond awesome and so it disappointed me when Nokia N8 and other coming models going to be powered with 1200 mAH batteries.)
iPhone 4, Nokia N8 and other rivals claim for improved  performances about battery usages, but everyone knows that technically its never gonna be better than non-touch. Will Business persons or techies ever be satisfied with the compromise whole industry seems to be making with providing complete touch phones; the battery draining machines?
---
Pros that are on side of Touch Screen Phones
The touch technology goes as natural as it was … after all, once you were born and even opened your eyes, touch was the only thing you felt most comfortable with. If this thing is hot then there must be many reasons for the same. I tried to think a few …
1. Its cool and revolutionary and not all things ask you to type something
Touch is cool and makes you feel modern. Even if you struggle with typing sometimes but the way modern OS's get designed most of the time, you don't need to type a lot to get simple things done. When you watch someone just sliding photos in a gallery or forwarding a movie by touching the slider, then it really feels like something advanced than traditional push of the keys.
2. It keeps your phone compact
People may give many reasons for success behind Apple's iPhone, but the prime reasons always been its dimensions and that's the reason Steve never changed the same looks even after generations. Such a sleek phone not only feel less in weight but also feel so lovely in hands that you start keeping your phone in your hands always.
Leaving the HW keypad gives you room to make the device as compact as much possible and if the user is not that much addicted to type long emails of pages or even posting blogs from their Smart Phones, then sure it shouldn't pinch that much.
3. Cool gestures
Gestures are something out of the world and unmatched pro about touch screen and while non-touch phone may try to compete with various key combination's to perform similar feel, but still that will leave room for improving and will depend on level of expertise one achieves with HW QWERTY.
4. Best of the OS's are in line for Touch Screens
That's something which seems strategic. Definitely workaholic, who might be demanding for longer battery lives and HW Keypads over Touch screen, aren't a great profit buyers. Such people buy one phone and still with the same till they don't get something that may bring more work done for them. Sure, for companies, its not that better to invest in making OS's for them.
Great OS get defined by richer and easier development of quality apps and selling of Apps in good price must be what may inspire developers to think more about improving not only app but also the OS. Today apps targeting teenagers and fun things seem to sell harder than the things that could make some work done. Sure developers are more attracted for touch phones than non-touch.
---
Rather than a debate, one should take it as more of a personal rant, but sure I would like to know what others things about this.. are only I am the one who not willing to give up HW keypad or others are out there too? Are we enough in numbers that Nokia, Apple and others will take notice ???
Nitish Kumar
Now you can read updates from my blog delivered directly to your Nokia Smart Phone, download it here