Just a week or so after we woke up to news about the fact that India's own, $50 tablet, the Aakash is selling like hot cakes, we now have news about yet another contender for a low cost tablet. This time, competition to the Aakash comes from a familiar name. OLPC.

If you have been following the computing and mobile phones space for the past few years, I am sure the name OLPC sure rings a bell. For the uninitiated, OLPC stands for One Laptop Per Child. A program headed by Nicholas Negroponte, it aimed at providing laptops – an exceptionally low cost one at that to underprivileged children in various countries across the globe. While OLPC does not have a very large program in India, it has been working pretty well in a host of other countries mostly in Sub Saharan Africa.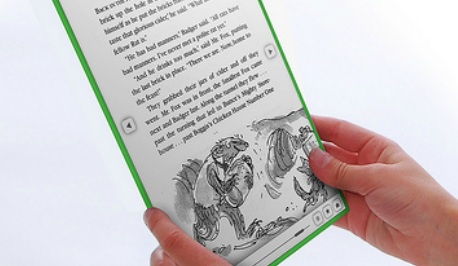 Until now, the organization concentrated on making a sub $100 laptop. However, they have recently announced a new tablet that they are planning to showcase at this years CES. As of now it is thought that this could run either Android or a version of Linux.  While not as low priced at the Aakash (which retails for around $50), they plan to price it under the $100 mark – which for a tablet is cheap.
The device is expected to come with an 8 inch display with a resolution of 1024*768 – most probably an LCD – although there have been talks about it getting a version with a cheaper display. The concept of this XO3 tablet was thought of back in 2009 with an estimated shipping date of 2012, and while the original plan might have seen significant modifications, the tablet seems to be well on its way.
Anyway, all eyes on CES where a version of this tablet would be on display.