TCL Communications, the company that makes handsets under the "Alcatel" brand name has announced the launch of two new mid-range Android powered handsets in India. The new handsets in question are known as the One Touch Idol Ultra and the Alcatel OneTouch Idol. Let's take a quick look at the features of these newly announced devices.
Alcatel One Touch Idol Ultra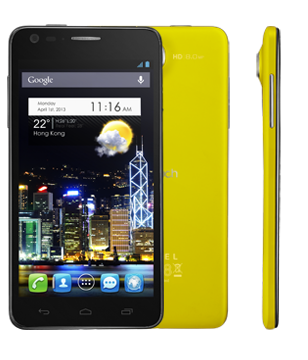 The more expensive of the two new launches, the Alcatel One Touch Idol Ultra is a VERY slim handset measuring just 6.45 mm thick. The company touts the device as the "slimmest smartphone in its category" – a claim which we do believe. This phone gets a 4.7-inch 720×1280 pixels AMOLED display which is covered in an oleophobic Coating – thereby claiming to be resistant to fingerprints. Powering the handset is a 1.2GHz dual-core processor which gets a much needed 1 GB worth of RAM to take care of multitasking and other taxing applications. The One Touch Ultra gets 16GB of internal storage which unfortunately cannot be expanded any further. No micro SD card slot in here! A 1800 Mah battery resides under the hood which ideally should last you an day of nominal usage.  For the shutterbug living inside you, the 8 megapixel rear camera should suffice. The rear camera can also capture videos in full HD. There is a 1.3-megapixel camera at the front for video calling purposes. On the software side of things, the device runs Android 4.1 OS (Jelly Bean). Priced at Rs. 21,000, the Alcatel One Touch Idol Ultra is available in Black and Red colour options.
Alcatel OneTouch Idol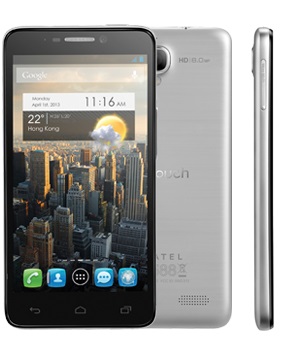 Next up, we have the Alcatel OneTouch Idol which like its more expensive sibling has a claim to fame. While the One Touch Idol Ultra was claimed to be the slimmest handset in its class, the Alcatel OneTouch Idol claims to be "the lightest handset in the category". Now, we are unsure what that category refers to. Anyway, if you were wondering, the device tips the scales at 110 grams. Not exactly what we can term featherweight – but we can live with that! This one too is quite slim – measuring just 7.9mm th(in)ick
The number crunching bit on this handset is handled by a 1GHz dual-core processor. There is 512 MB of RAM and 4 GB of internal storage which unlike in the case of the One Touch Ultra CAN be expanded further using micro SD cards. Moving on to the display, this one sports a 4.7 inch display with a resolution of 960*540 pixels.  An 8 Megapixel camera at the rear takes care of the imaging department while a front 2 megapixel camera handles the video calling department. The handset runs Android 4.1 OS (Jelly Bean) and has been priced at Rs. 15,800. This handset is also set to receive a dual SIM variant soon.