Asus has announced that they would be launching their newest Android powered tablet – the Transformer Pad 300 in the U.S, starting April 22, 2012. The Transformer Pad 300 would be the successor the much talked about Asus Transformer Prime which was the first tablet to ship with a quad core processor.
The tablet – touted as a laptop replacement, comes with 4G LTE capabilities and as you might have expected – comes loaded with Android 4.0 (Ice Cream Sandwich) and gets 32 GB of onboard memory as well.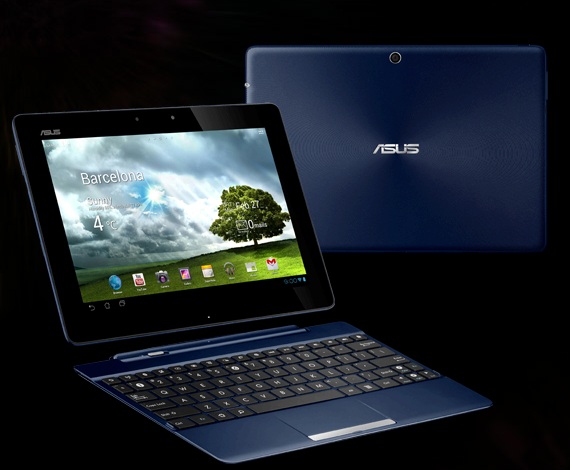 The Transformer Pad 300 is likely to retail at a lower cost at launch compared to its predecessor. The battery life on this tablet is predicted to be around 10 hours. This can be extended to around 14 hours if you choose to opt for an optional battery pack/ keyboard dock which Asus would sell as an accessory.
Display freaks might be disappointed over the fact that the display on this tablet remains at 1280*800 pixels – which is no match for the ultra-high resolution retina display seen on the latest generation iPad.  There is an 8 megapixel camera at the rear and a 1.2 megapixel camera at the front. Connectivity options are comprehensive with 3G, 4G, Wi-Fi, GPS, Bluetooth and even a micro HDMI port findings its way in.
The price of the Transformer Pad has not been revealed yet. However, you can preorder the tablet if you are in the U.S from BJ's for $399 for the 32 GB version.
While the Transformer Pad sure looks potent, we are more interested in seeing the Pad Infinity which was first seen at the Mobile World Congress (along with the Transformer Pad 300). This tablet has similar specifications to the Pad 300 – but gets a higher 1920*1200 pixel display.