In an inspiring move, Nokia's ex staff and other MeeGo enthusiasts have joined hands together to form Jolla, which means "dinghy" in Finnish.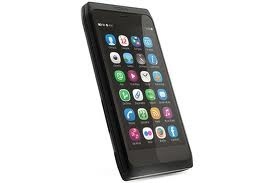 The new mobile startup is created with the aim of bringing new MeeGo based smartphone devices to the market and consists of directors and core engineers from the Nokia N9 team.
As per Jolla, they are working on attracting and hiring the best minds in the MeeGo community to manufacture the future generation of MeeGo based smartphones.
Jolla is currently being headed by Chief Operating Officer Marc Dillon who had worked with Nokia for almost 11 years as the company's Principal Engineer for MeeGo (formerly Maemo).
The Finnish startup is in no way connected with Nokia and would not be working on bringing any future updates for the Nokia N9 and the N950 smartphones. Jolla Ltd. is initially being funded by international investors and partners who will help it design, develop and manufacture MeeGo based smartphones in the near future.
The Nokia manufactured MeeGo based N9 was critically acclaimed by tech pundits and its users alike across the globe. Though, Nokia all of a sudden in a brain freeze moment decided to mysteriously discontinue this promising platform under CEO Stephen Elop's leadership.
Nokia did not specify any concrete reasons behind abandoning the platform but just that building an app ecosystem around the platform would take time and Windows Phone was the best way forward for the management.
Since then Nokia's sentiments in the market have only been heading southwards with the danger of bankruptcy looming large on its head.
At the same time, we can't be more excited for Jolla which is a bold move forward by a bunch of ex-Nokia staff and MeeGo community and we would wish them all the best in their future endeavours and hope to see the MeeGo challenging the likes of Android and iOS.
Ex-Nokia Employees Working on Building MeeGo Based Smartphones