Facebook had previously reported launching a new application called the 'Instant Articles'. This application will let Facebook host third party content. This particular update, as Facebook claims, is created so that the user will no longer have to wait for the news articles to load and eventually will have better experience.
Instant Articles is for publishers that will create faster and more interactive articles on Facebook. These interactive pieces will be hosted on Facebook's servers and will be embedded in the user's news feed.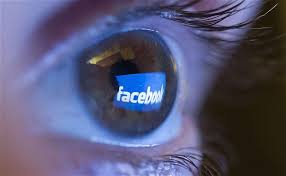 Facebook claims that this new service was created with the intention of increasing the speed as they believed that news articles 'by far is the slowest single content on Facebook'. Instant Articles is a step that claims to speed up things by ten times. The news articles on an average takes about 8 seconds to load from its mobile app. The step to host the content themselves looked like the obvious solution to Zuckerberg.
Facebook for now has tied up with nine publishers that will let Facebook publish articles directly on the network's news feeds. The content that will be hosted by Facebook will include content from publishers like New York Times, Buzzfeed and National Geographic, NBC, The Atlantic, The Guardian, BBC News, Spiegel and Bild.
Chris Cox, Facebook's Chief Product Officer stated that Instant Articles will let them not only deliver fast interactive articles but also let them maintain control of their content and business models.
For the initial period only the iOS users will be able to use this service but very soon it will be a part of Android. The user might not notice any major or dramatic differences but there will be some wizzy video and covers that will play as the user scrolls.
Facebook promised that within the app, 'a suit of interactive features will allow publishers to bring their stories to life in new ways'. The user can Zoom in and explore high-resolution photos if they tilt their phones alongside watch auto-play video as they scroll through the stories. This update also includes exploring interactive maps, listing to audio captions along with like and comments on individual parts of an article in-line.
This social networking giant with the help of comSource and other analytics will let the news companies to track data and the traffic.