A lot of you would wonder what is Restrictions? If you haven't encountered it, that's probably a good thing, because as it occurred to me, I had enabled Restrictions on my iPhone (also referred to as Parental Controls). While none of the settings I changed restricted my iPhone usage, problem occurred when I wanted to hard reset my iPhone. I need to enter the Restrictions Passcode in addition to my regular passcode.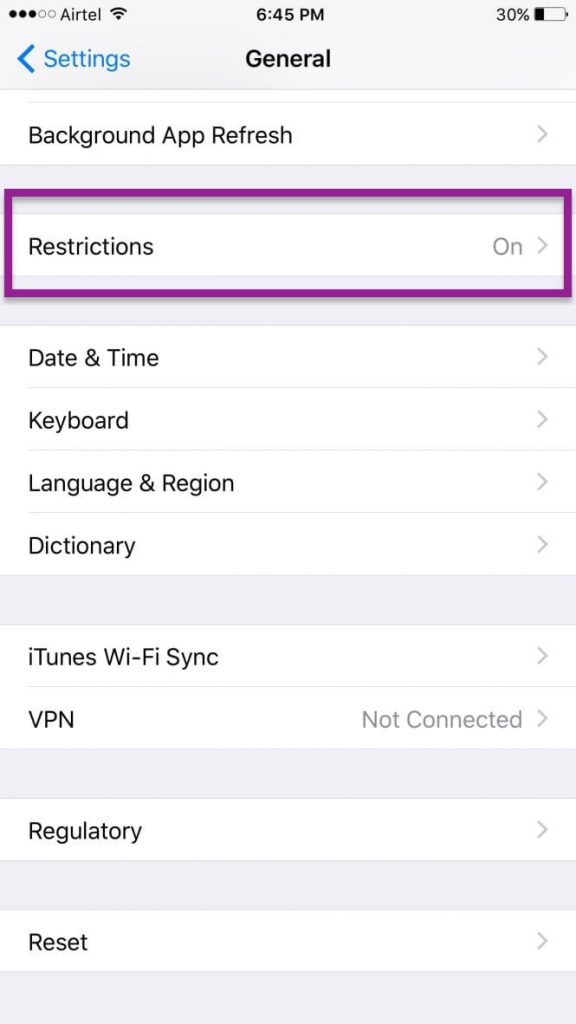 You may have already guessed, I didn't remember my restrictions passcode. I might have set it up at the beginning, but given that it is not used everyday, I forgot this 4 digit passcode. Each time I would enter a wrong combination, a timer would prevent my from trying again immediately. Ultimately I found a hack that lets me get more attempts at guessing the right passcode, but it seems I was out of luck. See for yourself: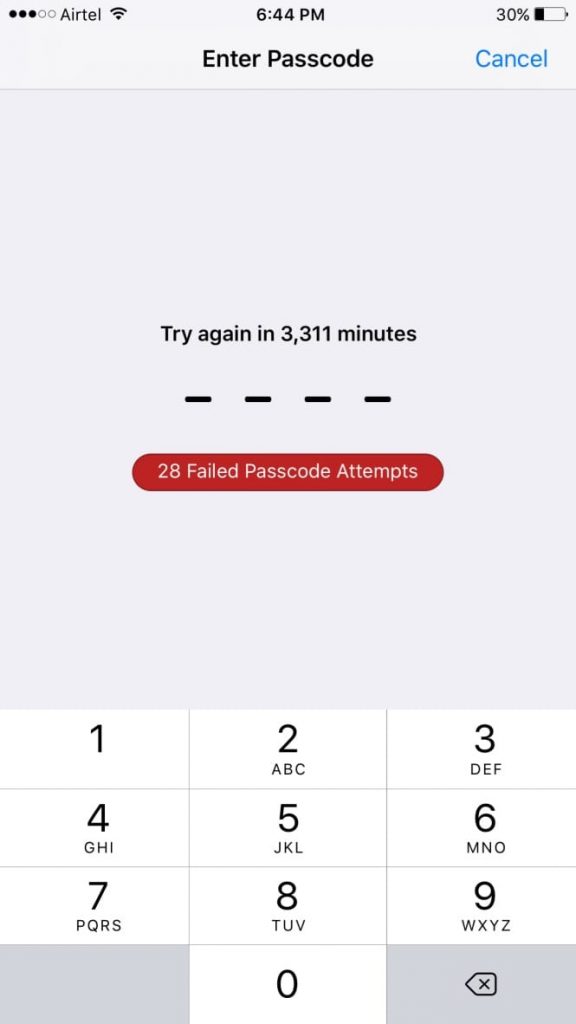 My hack was to change the date & time on my iPhone every time there was a failed attempt. This allowed me to skip the wait for entering the passcode again. However I was unable to recall my passcode even after 28 attempts. If you are stuck as badly as me, may be the paid solution I used will help.
This tool, iPhone Backup Extractor takes your unencrypted iPhone backup file from iTunes and extracts vital data from it. I used it to get my passcode back (which was so simple, I wonder how I forgot it in the first place!).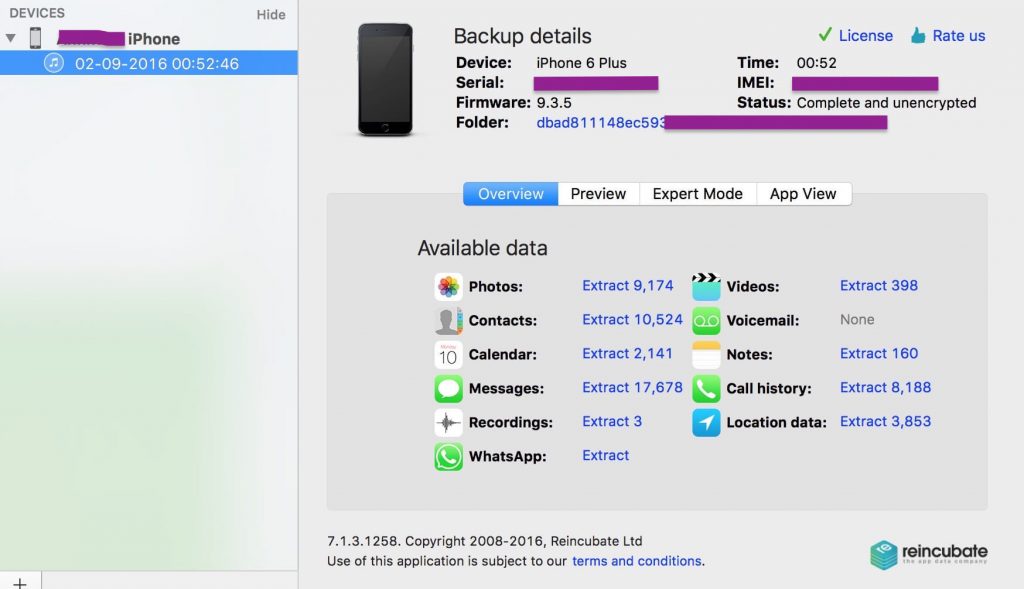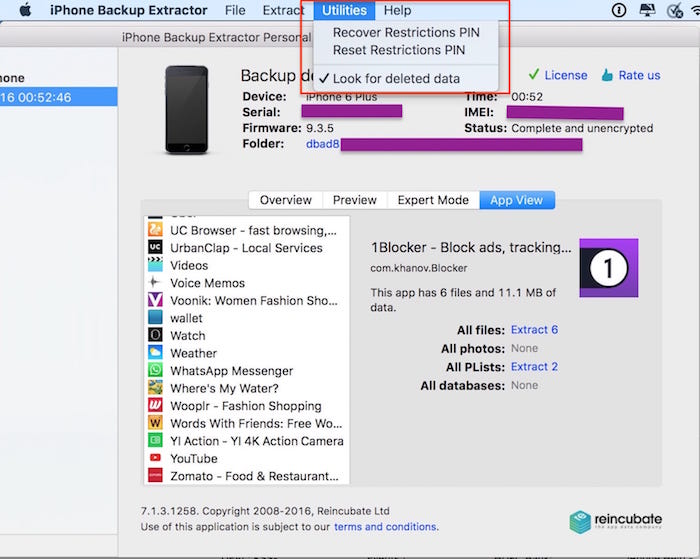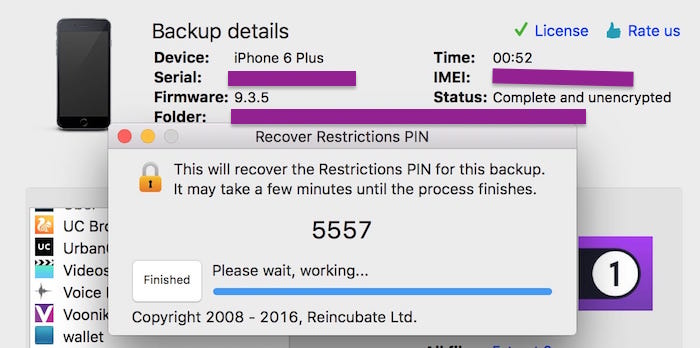 The tool worked as advertised and got me results within seconds. My use case was very basic, but it seems that this tool is used by a variety of folks across the globe. Any unencrypted backup of an iPhone can give you all the data you need, photos, calendar, voice memos, Whatsapp photos etc. No wonder the police & other authorities are also using this!
PS: Stay safe, I highly recommend encrypting your iPhone backups! But in times when you need to extract some info or passcode that you have lost access to, it is easy to make an unencrypted backup & extract details.
Update: Another hack a colleague of mine learnt on twitter, use the iCloud Find My iPhone to wipe your device remotely. This works if the lack of restrictions passcode is stopping you from erasing the device. But you would be back to square one if you restore an old backup again. Still, you got one more option here!
@annkur yep yep. Pretty annoying. Find my iPhone from iCloud web has an option of remote erase in case of theft. Used that. ?

— Ankit (@ankitml) October 27, 2016