Google has issued a fresh update to its default music player app for Android devices – the Google Play Music application. The update endows the player with a freshened, spruced up look – although it is up to the end user to decide whether they like the new look or not.
The new version of the application gets the much sought after capability to the ability to re-order the currently playing music track. The new UI also endows it with transport controls on the action bar. It also gets a recent section – complete with an improved home screen widget that displays a large Album Art view. Also to be noted now is that the Playlist art is now constructed from album art of songs in the playlist. Another new addition is the ability to give "thumbs up" to a song right from within the "Now Playing" widget.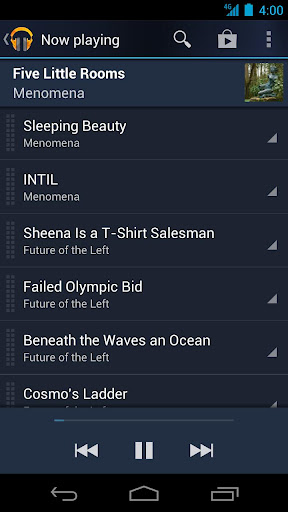 This is of course apart from the hundreds of "under-the-hood" changes that according to Google makes the app "harder, better, faster and stronger". We are also hoping for significant performance changes with this version.
The new version is now available for download from the Google Play Store. This is of course if your Android device has not automatically updated to this new version.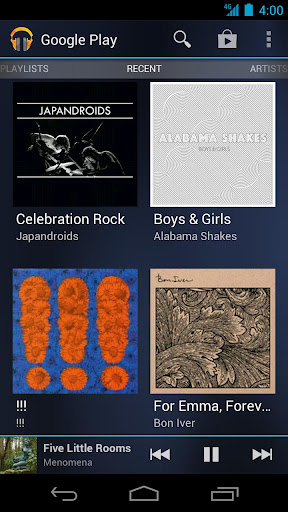 You might also want to check if you have received any new notifications about this impending update. Do let us know your thoughts once you update to this latest version.
Google Updates the Play Music App; Gets Spruced Up UI