Accessories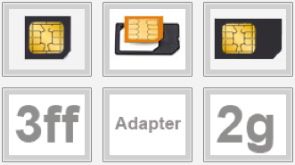 Published on April 24th, 2010 | by Annkur P Agarwal
3
How to use the micro SIM on a normal phone?

Ever since Apple surprised us with a micro-sim slot on the iPad, people have been wondering how to get their normal Sim's do the trick. As soon as the 3G version of the iPad ships, fans across the world would scramble to get the same working for them. Things got a little more tricky with the leaked iPhone 4G revealing a micro-SIM slot aswell. So while the future might be micro SIM, the problem is that its just Apple offering devices for it currently. Till the industry moves to the new standard, we won't find many carriers offering a micro-SIM. However, just shell a little money and take a little risk to get your normal sim work both ways for you.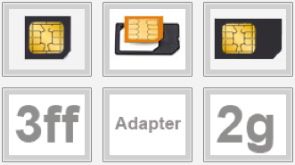 You can easily (ok with some precision) cut down your existing SIM to trim it for a Micro SIM slot. And if you feared losing its worth for use with another device, well here is a converter that converts your microsim to the good old friends  mini-SIM! Head over to micro-SIM shop and grab this converter for a hefty 4.99 EUR.