While Google is getting ready to release its latest version of Android, i.e. Jelly Bean the whole fleet of Android OEM's devices have just about started getting their previous iteration of Android i.e., Ice Cream Sandwich.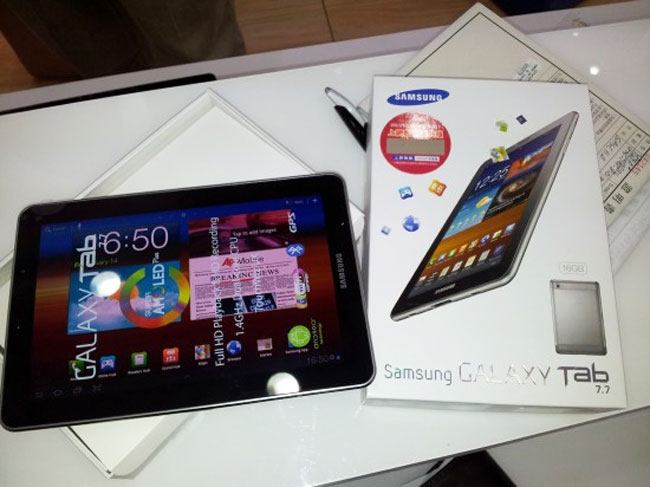 As per the website Sammobile, Samsung will be releasing the Android 4.0 update for its Galaxy Tab 7.7, which is currently available only through the Samsung Kies software and not OTA.
Although, it is yet not clear as to which countries in Europe are receiving the update, a lot of users from Austria have stated that they have managed to upgrade their tabs using the Samsung Kies software.
Google will soon be releasing the Jelly Bean update for their existing brand of Nexus devices. With competition between the OEM's in the Android ecosystem heating up, how soon OEM's can bring regular updates might prove to be a major factor as they struggle to outperform each other.
People have already started pointing out at the fragmentation in the Android ecosystem, something which Microsoft's Windows Phone and Apple's iOS platforms can take advantage of considering the fact that their devices do not have the same problem. Though it would be interesting to see how the various OEM's who have agreed to imbibe the Windows Phone platform on their devices differentiate their smartphones from the others.
Till now Nokia and Samsung the two major players have tried to create their own app store on the WP7 platform and offer exclusives apps restricted to their range of devices on the platform.