JioPhone, the highly anticipated 4G feature phone from Reliance Jio was made available for pre-booking on 24th August at 5:30 PM. Customers were able to pre-book the JioPhone through the official site and MyJio app as well as through offline channels. Since millions of JioPhone handsets were sold within initial hours, Reliance Jio has suspended its pre-bookings.
JioPhone Pre-Bookings Stopped
Reliance Jio has set an aim of selling 5 million (50 lakh) JioPhones every week. Reports claim that around 3 to 4 million users have already pre-ordered the JioPhone. However, the official numbers have not been declared yet. Since the JioPhone pre-bookings have been suspended, the official site is now showing a text that reads – "Millions have pre-booked the JioPhone. We will inform you when pre-booking resumes." It is quite evident from this message that the JioPhone has received an overwhelming response. However, it has not confirmed on when it will be resuming the JioPhone pre-bookings.
The website is still allowing interested customers to register their details. However, one should be aware of the fact that it is not accepting any pre-bookings at the moment. Customers who register their details will be the first ones to be notified as soon as the JioPhone pre-bookings begin again.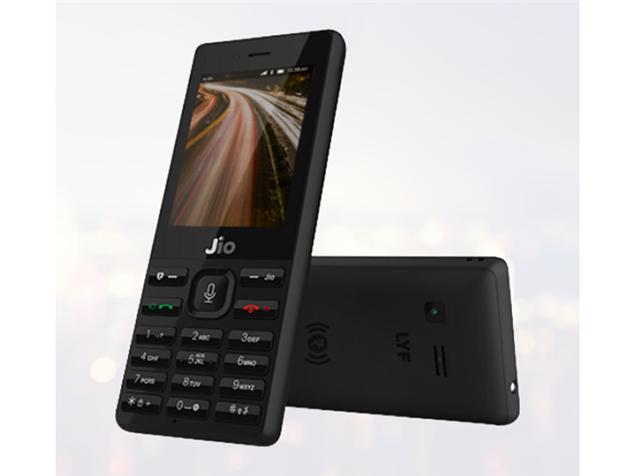 In order to register interest for the JioPhone, one can visit https://www.jio.com/en-in/book-jio-phone and hit the Register Now button. Those who wish to buy a single handset of JioPhone can select the Individual option and enter details like first name, last name, email address, phone number, and pin-code and hit Submit. For buying multiple JioPhones, one can select Business and enter details like contact name, company name, pin-code, PAN or GSTN number, email address, phone number and the number of JioPhones required.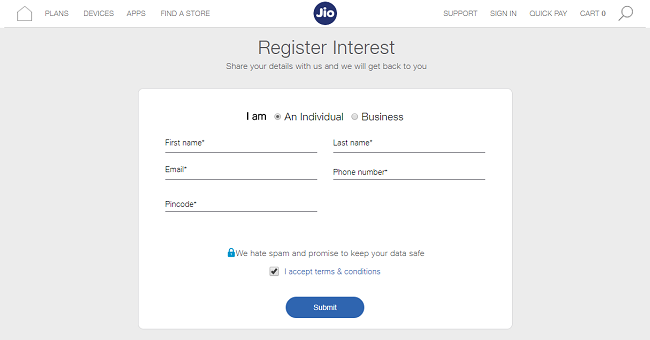 JioPhone to Hit Stores in Early September
During the 40th annual general meeting of the company, Reliance Jio founder Mukesh Ambani had said that the sales of the JioPhone would begin in September. And now, some offline retailers from Delhi-NCR region have revealed that the JioPhone could be available in the first week of the next month.