LG's flagship smartphone G4 has now launched worldwide. The 5.5-inch screen device will be going on sale soon. The phone currently is of course already on sale in its native Korea but the device will land in Hong Kong before coming to Russia, Singapore and Turkey. Thereafter LG stated that the phone will hit Europe, North America, CIS, SouthEast Aisa, Middle East/Africa and South/Central America over the next month. More specific timings of the releases weren't provided.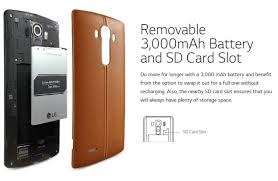 Juno Cho, President and CEO of LG Mobile stated that G4 is not at all like the other flagship mobile phones which are available in the market today. There is quite a lot to be optimistic about what LG's G4 is offering.
The screen uses 'quantum display' tech and also makes better color reproduction along with it there is a redesigned camera which sports a larger sensor i.e a 16-megapixel rear camera and an eight-megapixel front camera. The phone has a 64-bit hexacore CPU Snapdragon 808 processor to power the phone.
With all this, the G4 has included a hand-crafted leather back along with a subtle curve which has an improved feel in the hands. For the software, Google's productivity applications are preinstalled. Google Chrome is the default browser and along side there's the Chromecast support.
The company said that the price of the phone will vary worldwide though earlier reports suggested that it will be sold for around $600 without a contract or a $200 as it will be a part of a U.S. carrier deal.  The phone comes around the same price as Samsung's Galaxy S6 though S6 Edge is around $100 more expensive. The phone has serious competition with iPhone 6 and iPhone 6+ which is getting more and more popular each day especially in the U.S, China and other parts of Asia.