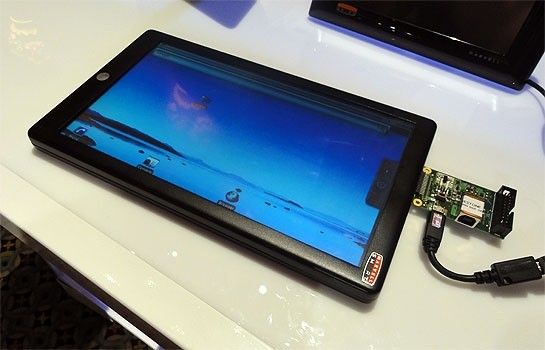 While Apple's iPad is just around the corner with a launch date of  3rd April, Marvell has come up with a tablet priced at a staggering $99. Whats so staggering about the price is that this tabled called the Marvell Moby is packed with features which is certainly more than the price its offered at.
While this is an "always-on, high performance multimedia tablet", it also comes loaded with full flash support, 1080p HD video playback courtesy the Armada 600 series processors. Not only that the device also supports Bluetooth, WiFi, GPS and FM radio. If that wasn't enough it runs both the Android and windows mobile platforms giving you full freedom to choose.
Well the Moby is marketed at students and will be made available only at certain universities to begin with (please make it public soon). I agree that this tablet will not really knock the iPad off its feet but its still worth it considering the price factor. At the same time I think its a very noble idea that they have come up with; which if works might replace the loads of books that students need to carry or refer to. I hope that these tablets revolutionize the education field helping students.
Via Engadget