Nokia abandoned the promising Meego platform but it certainly isn't dead yet.
Jolla, a Finnish startup formed by ex-Nokians has announced that they will be unveiling their first smartphone with a modified version of Meego called SailFish. The other good news is the fact that Jolla has managed to raise a healthy €200M from a consortium of mobile industry investors.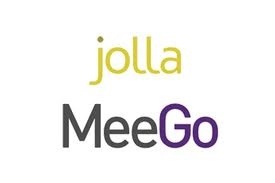 The investor consortium is believed to be composed of industry player ranging from chipset maker, mobile operator and device and component manufacturer. Jolla's CEO, Jussi Harmola stated that there has been a wide interest in the tech industry in Jolla's activities and also thanked the Meego community for their continued support and faith in the platform.
Though Hurmola plans to distribute Jolla's version of Meego for free to the device manufacturers for wider adoption, he is also under pressure to sustain the growth by raising more funds. Hurmola added that they are toying with the idea of generating revenues via mobile advertising, software licensing or even an IPO if required.
Hurmola's prority for now is getting Sailfish OS ready and has promised a delivery date of spring 2013, for licensing to the device manufacturers and other design houses. The Sailfish OS UI will be demoed at the Slush Startup Conference in Finland on 21-22 November.
The open-source platform Meego was the result of a joint association between Nokia and Intel in 2010. Nokia even launched a Meego based device N9 which was well received in the tech circles. But then Nokia sensationally dropped the platform in favor of Windows Phone.
Nokia transferred MeeGo's assets to the Linux Foundation, which as we now know has been picked up by Jolla and we somehow feel that Nokia is the device manufacturer supporting Jolla and this MeeGo is the backup plan that Stephen Elop talks about.