Unlike other low price tablets, who are competing on specs, Micromax has instead decided to differentiate themselves by targeting the educational system and launched their first tablet called 'Micromax funbook' in India. The main emphasis has been given to provide online textbook content and live classes through the partnership with Pearson, Everonn and Vriti. It comes packed with Android 4.0.3 (Ice Cream Sandwich) which is the latest mobile operating system on Android, a 17.78 cm of capacitive touchscreen, 1.2 Ghz processor, 512MB Ram and a thickness of 1cm.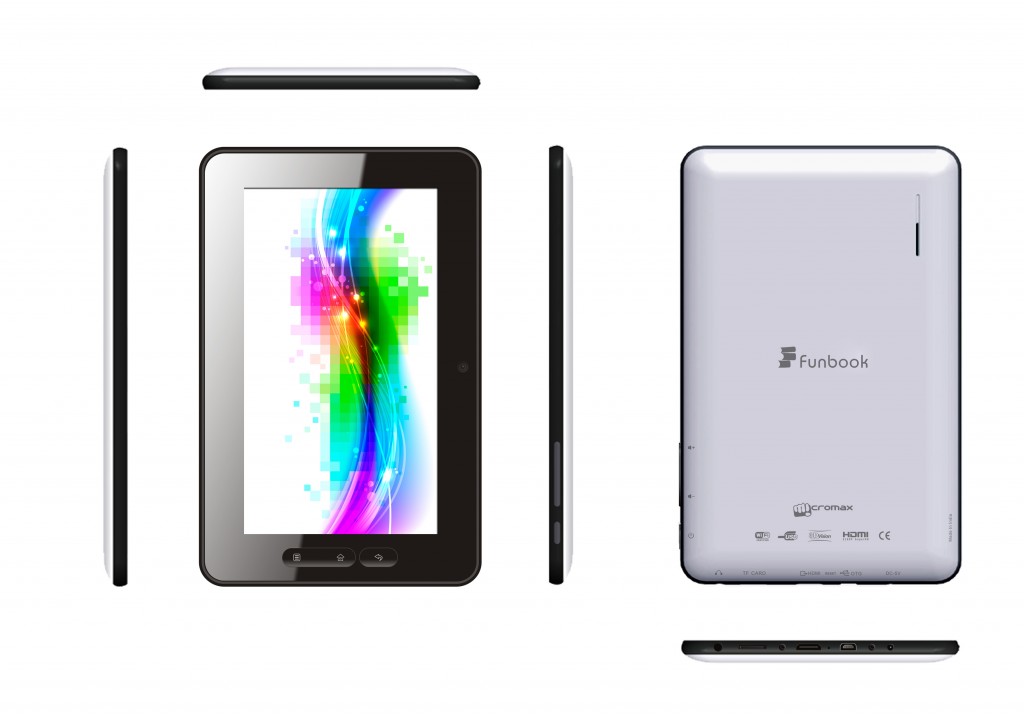 Micromax funbook has an internal memory of 4GB which can be extended further upto 32GB with the help of an SD card. It also comes with a 0.3 megapixel front facing VGA camera and offers HD video playback of 1080p for the best experience. In addition to it, we have an HDMI port to project and to watch movies, pictures and other media content onto the bigger screen. Micromax Funbook is available at a price point of Rs 6,499/-. Moreover, a tie up with Tata Photon plus would let you download 1 GB additional data for first two months. This is a special offer which can be consumed only after the purchase of the device.
Right now, Micromax has announced the roll out in 50 cities across India. However, the company has plans to extend the network beyond 100,000 stores. Hence they are also targeting / MBOs and e-commerce stores to sell the device. The text book content or course would be provided to the users on request which would be entirely offline. The LiveTV application comes pre-installed in the device which has over 48 Indian channels and more than 1000 movies in 9 languages powered by BIGflix.
So does the Micromax Funbook sounds fun enough for you to go ahead and grab one? Let's know your thoughts in the comment section below.

Micromax Launches Their First Tablet Called 'Micromax Funbook' in India, Targets Education System