Microsoft has announced the Lumia 650 and 650 Dual SIM. The two devices have been rumored to be coming for a while and with Lumia 950 now pretty much on all the selling shelves, Microsoft has gone on and added to the X50 family. While pretty much nobody is bothered with Microsoft soft launches, the Lumia 650 could prove to be an interesting device in the budget tier segment for those who want something other than Android.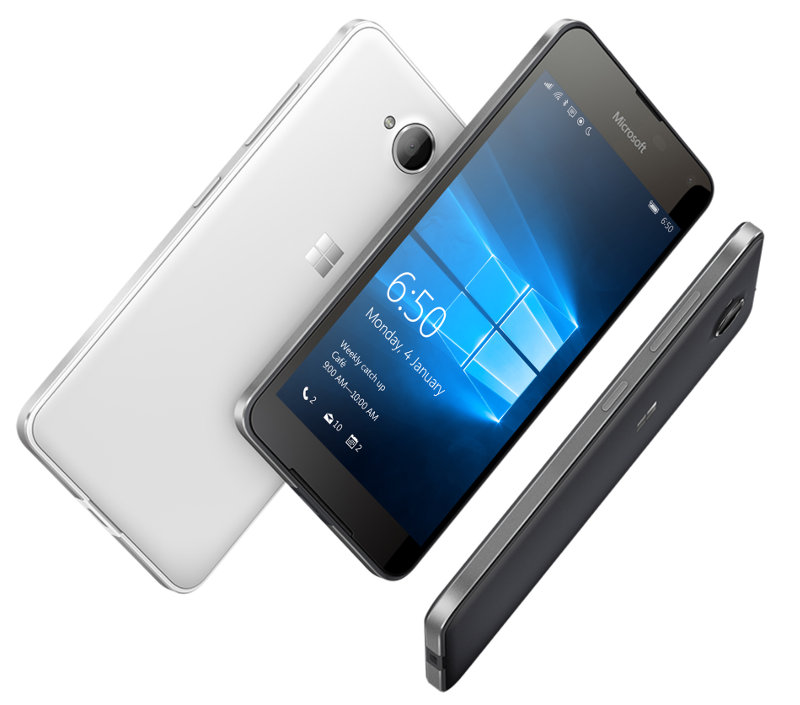 The Lumia 650 comes in two different variants. There is a single SIM variant and there is a Dual SIM variant. We are guessing both of these variants will be made available in the Indian subcontinent market, where the phones are targetted. The single SIM version costs $199 or around INR 13,000 mark. The device will be available in selected European markets from February 18th onwards while rumors of an upcoming Surface Phone continue to persist.
In terms of specifications, the device will come with a 5 inch 720P AMOLED panel with Clear black technology. It is powered by Snapdragon 212 chipset and has 1 GB of RAM with 16 GB internal memory. One could argue that Windows Mobile is not that memory intensive, so 1 GB should be sufficient, but when you see Android phones in this region come with 2 or even 3 GB of RAM, then you do feel that Microsoft folks are living in a different era. The camera combination is 8 MP on the back and 5 MP on the front. The two devices run Windows 10 out of the box, making them the cheapest devices to run so.
The phone does support LTE out of the box and comes with a 2,000 mAh battery. It is expected, that both Lumia 650 and 650 Dual SIM would be announced in India soon.