Motorola has decided to take full advantage of the forthcoming holiday season in the US. The company has gone ahead and launched the Moto G in the country – well before the original planned release scheduled for January 2014. The phone has been made available on the Motorola website for $179, SIM free, minus any contract. This is for the 8 GB version. The more expensive 16 GB version will retail for $199.
Motorola has on its official blog clearly targeted the phones' competitors by saying that the Moto G is being sold at one third the price of current high end phones – although going by the hardware specs of the Moto G, it is not exactly something you term high end. The Moto G is currently being sold in Brazil, Mexico, Chile, Argentina, Peru, Britain, Germany, France, and Canada. India too is on the target where it is expected by January 2014.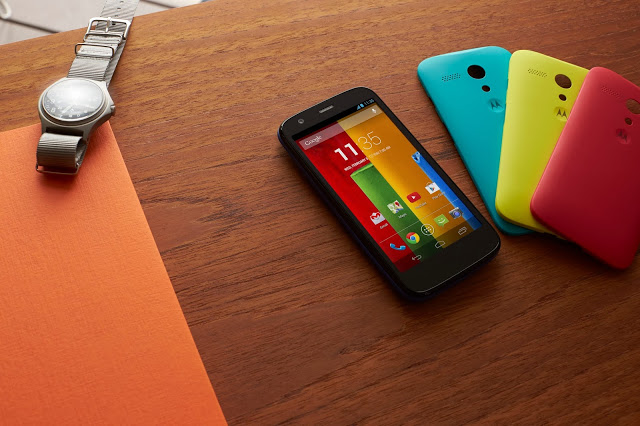 In case you missed out on our original Moto G launch article, here's a brief lowdown on the specs of the phone. We start with the 4.5 inch, 720p display that adorns the front of the phone and move on to the innards which houses the Snapdragon 400 chip running at 1.2 GHz. There is a twin cameras – the main one being a 5 megapixel unit and the other a 1.3 megapixel front camera. Better read our original Moto G story here for juicier details.
The phone is definitely not targeted at the high end customer – but might be able to wean users who were about to settle for another mid-range handset. Another issue with the Moto G when it lands in other countries would be the fact that it would not remain as affordable as it is in the US – thanks to taxes and import duties.