Google announced that every month it would be bringing security patch updates to its Nexus phones in order to ensure that the devices are kept safe from the latest and greatest threats. They have followed up and kept their promises fairly consistently, releasing the security patch updates within the first week of a new month. The update for the month of January hit our Nexus 6P late last night.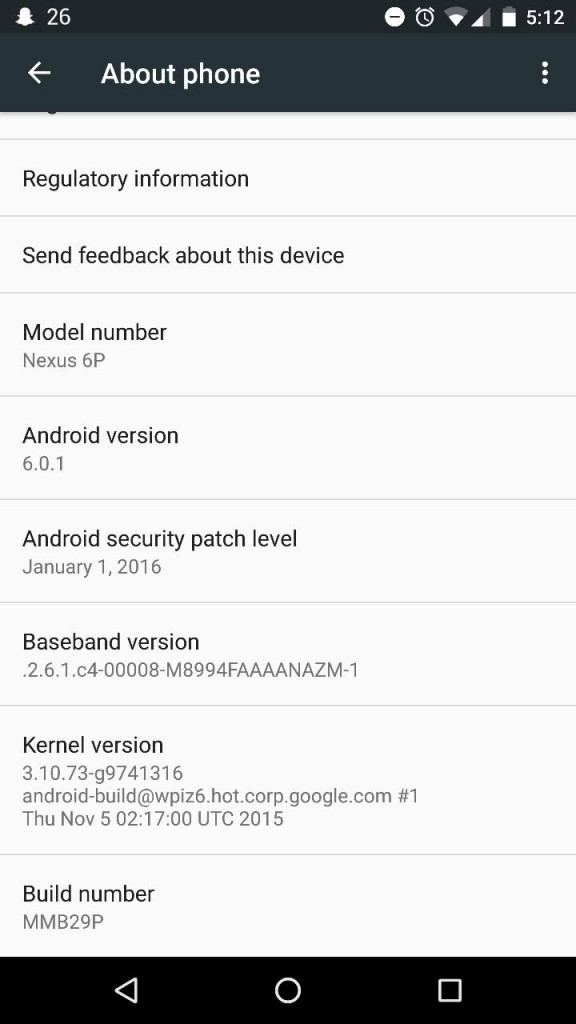 The update is just a shade above 8 MB in size, making it one of the smallest updates. The update does not carry any information of the vulnerabilities that have been fixed, but you can read all about them in details here in Google's Nexus Security Bulletin here. The update seems to have fixed five critical updates, though none of these five vulnerabilities seem to have been been picked up by the media before Google fixed it.
The update does not fix the sync issues with Google products like Gmail and Inbox, that some of the Nexus 6P users have been complaining of for the past fifteen days or so, we must wait for that bit to be sorted out still. If you have not received the security update for the month of January so far on your Nexus device, we advcie you to wait for it for a bit, given that most of these updates are rolled out in batches and may take some time to reach all the devies.