This has all the ingredients of a controlled leak by Nokia. Anyway, the news is that we now have almost confirmed images of the first Windows Phone powered Nokia device. Also, for your info, the device is codenamed "Sea Ray". The phone was revealed by none other than Nokia CEO Stephen Elop at a press meet.
In the Video, Elop is seen asking people assembled at the meet to switch off their recording devices. Well, looks like someone at the meet didn't pay heed and the video is out for everyone to see. After Elop, a Nokia official actually gave the audience a full-fledged demo of the phone.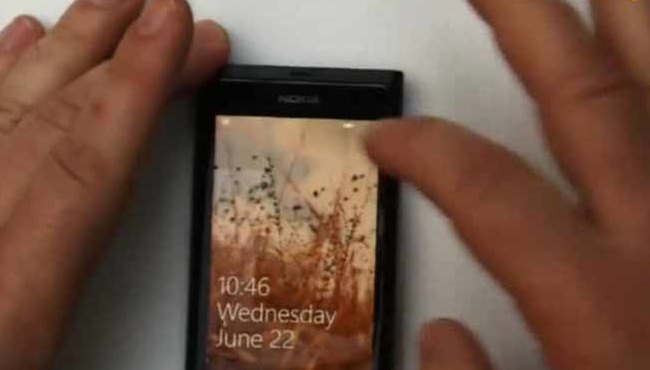 The phone, shares its looks with the recently announced MeeGo laden N9. The dimensions, design and the overall look is exactly similar – except for some subtle changes here and there. This includes an extra hardware button on the side and the noticeable difference in the placement of the LED at the back. The camera unit on this one seems to be the same as the one on the N9 – AN 8 megapixel, Carl Zeiss branded one. The phone also interestingly, runs on the latest version of Window Phone 7, the soon to be launched "Mango" update with over 500 new features.
The video also shows the device actually running Windows Phone 7 – so we know this is not just a mock up. Given the quality of the video and the public nature in which Elop has shown the device, we suspect and very strongly suspect that this is perhaps not the final look of the device. Just a shell (N9 shell?) used to test Nokia's WP7 device. We might well be wrong.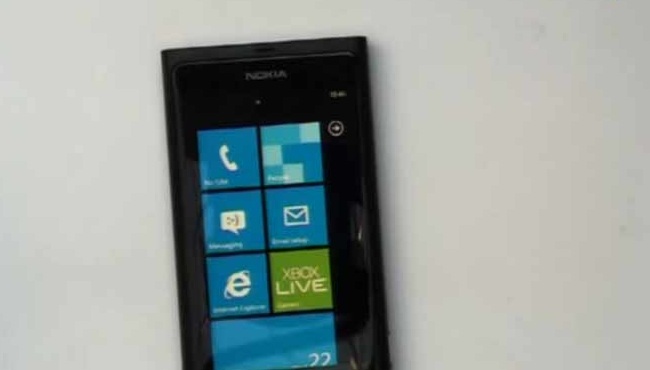 Nevertheless, this remains the first sighting of a Nokia labeled Windows Phone 7.
[Via
Technet.hu
]