Usually Nokia is quite vocal about the arrival of a new low end handset. Not this time, though. The company has decided to introduce a successor to the much popular Lumia 520 without much fanfare. The obviously named Lumia 525 has made its appearance on the Nokia Global website. Also pertinent to note is the fact that the highly active Nokia Conversations blog too is silent on this one. Strange, no? Wonder if the Microsoft acquisition has anything to do with this?
Anyway, let's now take a look as to how much of an upgrade the Lumia 525 is over the outgoing model. Checking the specifications of the device, it becomes clear that the only major difference is the increased amount of RAM. This has been upgraded to 1 GB from the earlier 512 MB. The processor is a Snapdragon S4 based chip running at 1 Ghz – same as the one found on the Lumia 520. The display too remains the same with the front adorned by that 4 inch WVGA LCD panel.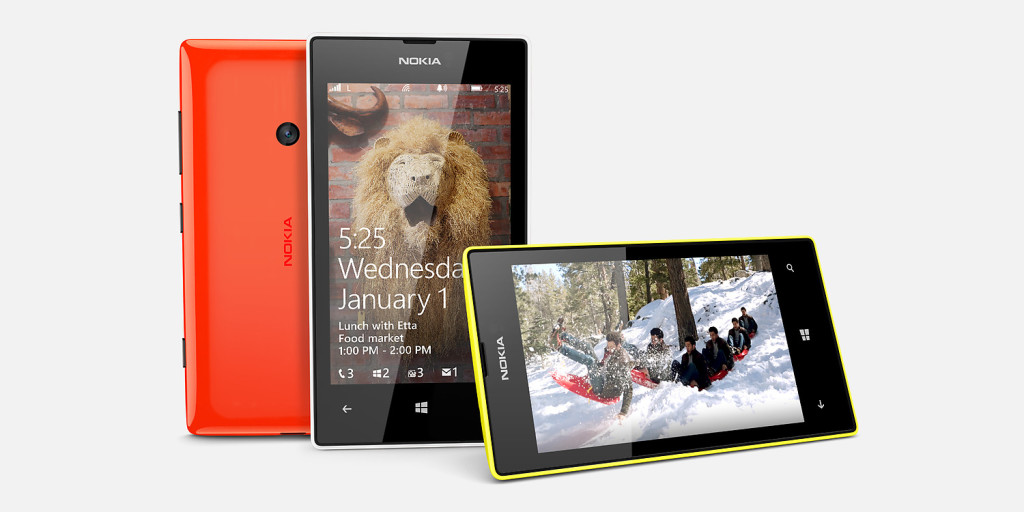 Internal memory is 8GB with the option to increase it further using micro SD cards. The 7 GB of extra SkyDrive space is always there. The camera module too has been unchanged with the same old 5 megapixel sensor seen doing the chores here too – and yes, there is still no sign of an LED flash. The Nokia Lumia 525 will come in black, white, orange, and yellow color options.
The Lumia 525 is set to be launched in Singapore on December 14 for $199, followed by other Asian countries in the days to come.
[Via Engadget]