Nokia has issued a fresh new update for the Lumia 800 which reportedly fixes the battery life of the device. The widely acclaimed Nokia Lumia 800 has been criticized for its rather mediocre battery life ever since it was announced a few months ago.
The phone had been through a couple of updates already – most of which never improved the battery life. The previous update did however improve it by a bit – but not to the extent that it could keep Lumia 800 users happy.  The latest update though, which graduates the phone firmware to version v1600.2487.8107.12070 seems to be a different ball game altogether. Initial reports are saying that the new update has helpe the Lumia 800 almost triple its battery life from its earlier levels.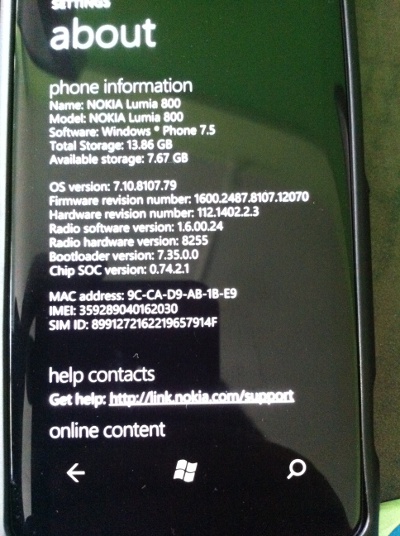 Apart from the battery fix, the new firmware also endows the phone with better camera features which now includes Smart group shot, Panorama mode, Self timer and Action as well as improved the white balance.
Luckily, we do have a Lumia 800 lying around which we would be testing out for the next few days to see if we experience the tripled battery life as many are claiming. Anyway, if you happen to have a Lumia 800 , you might as well connect it to your PC, fire up Zune and update it ASAP!