Qualcomm has been one of the major manufacturers of SoCs. It is highly probable that you point out at a smartphone around you and it has Qualcomm SoC powering it, with the latest entrant being the Snapdragon 810. Snapdragon processors are one of the top choices while deciding about a smartphone. After much hype in the tech world, Qualcomm has now announced four new mid-tier SoCs with the intent of bringing high performance parameters to the mid-range devices. These chips are Snapdragon 620, 618, 425 and 415. This announcement comes ahead of the Mobile World Congress which is on 2nd March, 2015.
Snapdragon 620 and 618 are the first of the processor series to use the ARM's latest Cortex-A72 CPU core. According to the company, Cortex-A72 gives out about 1.5X performance over the Cortex-A53 and 3.5X times when compared to the Cortex-A15 CPU. Performance parameters of Cortex-A72 are meant to be comparable to the high-end Cortex-A57 which powers the Snapdragon 810, but being more power efficient. Manufacturing process used for these chips is of 28nm. This might impede the usage of all the features of the Cortex-A72.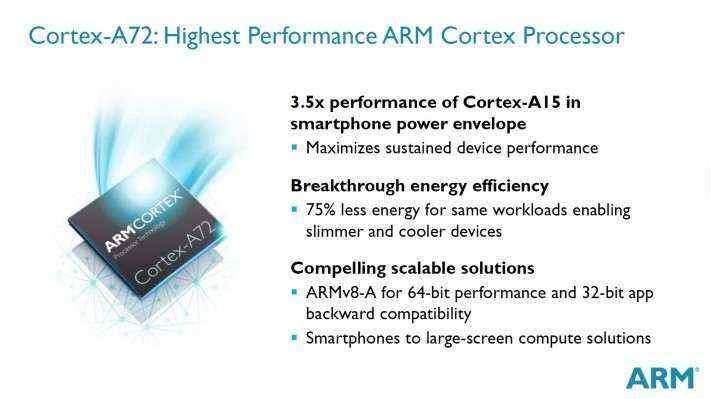 The Snapdragon 618 will hold two Cortex-A72 cores which will be coupled with four Cortex-A53 cores. Snapdragon 620 will feature four of Cortex-A72 and four of Cortex-A53 cores in all. There is no listing on the specifications of GPUs to be used along. But with the impressive features packed up in these chips, one can expect the next generation Adreno GPU. Qualcomm has added new features like 4K video capture and playback support, H.265 hardware decoding and Qualcomm's X8 LTE modem to its Snapdragon 600 series.
Although the 415 and 425 chips are meant to gear up the lower-end devices, but a significant specification boost will enable them to be the best in class. Until now the 400 series of SoCs featured four cores, but with the new 415 and 425 chips, it has been boosted up to eight cores. Both of these processors will come with 64-bit Cortex-A53 cores and will be equipped with Adreno 405 GPU. These processors will have features like dual image sensor support, Quick Charge 2.0 compatibility and H.264 hardware decode to enable 1080p video qualities. These features were previously seen only in high-end chips like the Snapdragon 615. X5 LTE modem is provided for the 415 chip model while the 425 processor will feature the same X8 LTE modem as seen in 618 and 625.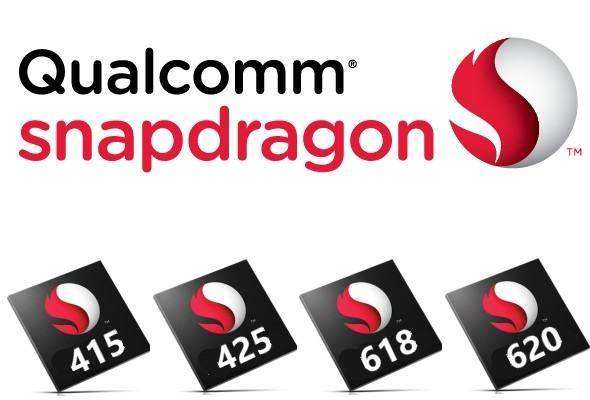 Qualcomm has announced its chips well in advance of their consumer availability. But the lowest end chip in the bunch i.e. Snapdragon 415 is expected to appear in devices by June and the other chips are speculated to feature in smartphones by end of this year.
After reports on Samsung using its own Exynos series of processors in its high-end devices and landing a deal with Apple for manufacturing its next generation A9 processors, Qualcomm was under the pump to come up with something new and revolutionary. With these chips, it certainly has caught a lot of attention from the tech industry. It is expected that users can now flaunt their mid and low range devices for their performance characteristics too.