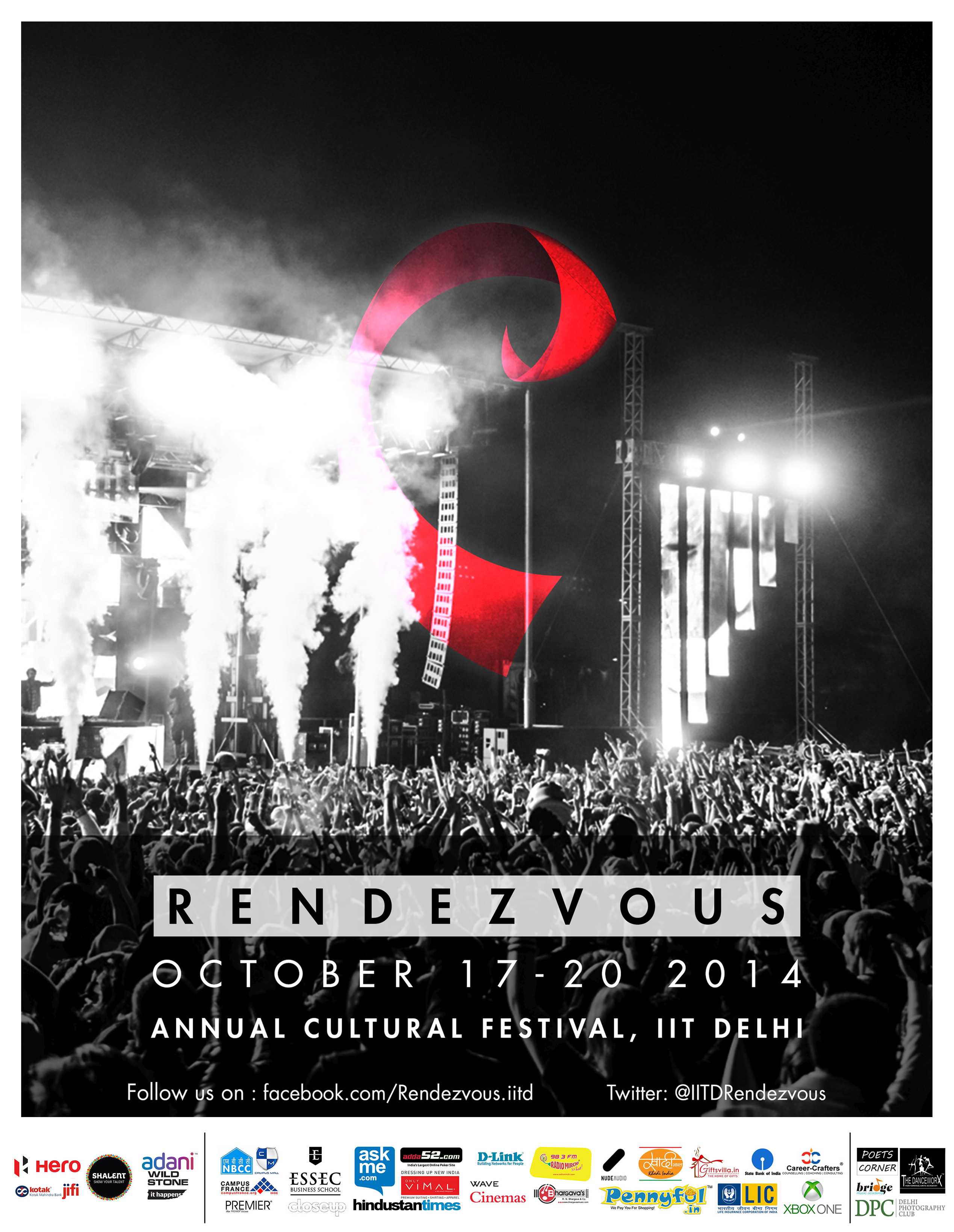 Rendezvous — "A meeting at an agreed time and place" thats what the dictionary says.
Place- IIT Delhi
Time- 17-20 Oct 2014
Rendezvous is the annual cultural fest organized by IIT Delhi, the event goes on for 4 days. With a footfall of 60,000 people and participation of over 500 colleges from all over India, the event without a shade of doubt is highly successful. Its not just college students, the event has also witnessed celebrity attendance with celebs like Anushka Sharma, Arjun Rampal and Farhan Akhtar. It's not just the movie fraternity that is present at the event, Indian bands like Parikrama, Advaita and Agnee and maestros like Kailash Kher, Rabbi Shergill and Mohit Chavan have performed at the event. International band like Hoobastank and Cypher 16 have performed at Rendezvous.
With the success of the past events, Rendezvous is back this year with a new theme, "Made in India". It aims to be a complete desi event, to take people back to their roots. A true Indian Fest if you may. Events like Kick-start are aimed at promoting fresh talent. There are other competitive events in the fields of Dramatics, Arts, Dance, Photography, Debating and a lot more. Teams from various colleges participate in events like Street Play, Western and Eastern Group Song Competition, Street Painting, Quizzing Events, Parliamentary debate, Photography, Stage Play and Ad-Mad. There are other events that are not inter-college like LAN Gaming, Solo Singing, Dancing, Treasure Hunt, Graphic Designing which attract a lot of participation. With the amount of people expected at the event you can expect a wide array of stalls and a lively atmosphere. There have been informals organised for students in the past like Go-karting, Couple Dance, Zorbing, Laser Tag and these events are held throughout the four days of the festival. A four day, four night experience of a lifetime that you should not miss.