Android is buzzing with two mega announcements happening in less than 12 hours. The first being the Motorola announcement revealing the MOTOACTV and the Droid RAZR followed by the Ice Cream Sandwich (ICS) event in Hong Kong that also lifted the veil off Samsung Galaxy Nexus, the next iteration in the Google Nexus series along with Android 4.0.
With a highly anticipated and all new hardware Galaxy Nexus (previously rumored to be Nexus Prime) being unveiled today, the wish-list of Android phones to buy has got a bump. Here we take a look at three Android phones you might consider picking up once they go on sale. 
Motorola Droid RAZR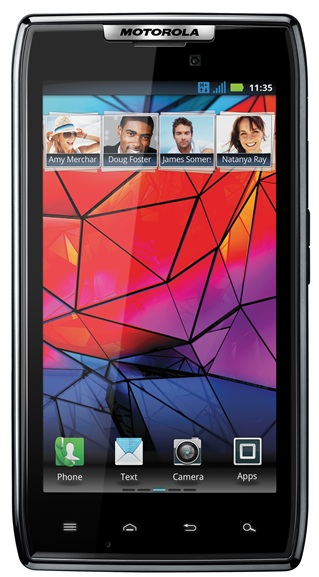 Motorola is re-igniting the RAZR brand name with the Droid RAZR. Being rumored since long, the phone finally sees the light of day with an announcement coming just hours before Google and Samsung reveal Android 4.0 laden Galaxy Nexus. Though it made a comeback betting big on Android, Motorola has been lagging being in the Android race lately.
The original Droid / Milestone were superhits and since then HTC and Samsung have had their own hits (including the Nexus range). The Motorola Xoom failed to impress and Samsung followed up with a much refined Galaxy Tab 10.1 a few months later. Clearly, Motorola is looking for momentum like the Galaxy SII has managed for Samsung. Would Droid RAZR be the one?
The device is super slim at 7.1mm, in comparison the Samsung Galaxy SII is advertised as 8.49mm thin. The display is 4.3-inch Super AMOLED sporing a qHD (960×540) resolution. As all RAZR devices, the Droid stands for toughness with a KEVLAR back and Corning's Gorilla glass on the front. The CPU is 1.2GHz dual-core and 1GB of RAM to back it up. If you are in doubt about the battery life, we know that there is a big enough 1780mAh capacity built in here.
What acts as an Achilles heal here is the Android built running on Droid RAZR. Motorola could only manage a Gingerbread i.e. Android 2.3.5. Just hours after the Motorola announcement, Google+Samsung unveiled Android 4.0 aka Ice Cream Sandwich, stealing Motorola's thunder. Given Google's buyout of Motorola, we would hope that the deal goes through soon and perhaps that would help Motorola rollout an ICS update for Droid RAZR soon!
Samsung Galaxy Nexus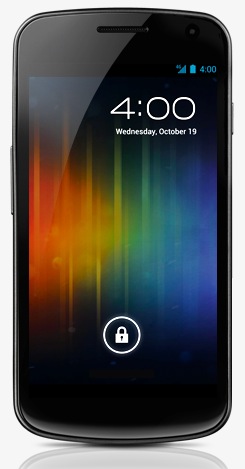 After much anticipation, leaks and slight delay, the Samsung Galaxy Nexus finally went official. Previously rumored as Nexus Prime, Google and Samsung have the next version of Android demoed on a new hardware. The Galaxy Nexus would be the first phone running Android 4.0 aka Ice Cream Sandwich when it releases in November and that is probably its biggest claim to fame. But under the hood, the Galaxy Nexus has a good hardware supporting Android ICS.
With Ice Cream Sandwich Google has several improvements to Android and this also bridges the gap between Honeycomb and Gingerbread. The multitasking interface on ICS is similar to what we have seen on Honeycomb and you can just flick the apps you don't want to see out of the screen (much like WebOS). ICS has a lot to offer, new lock screen with more utility and Face Unlock, hardware acceleration by default & NFC beam to name a few.
The hardware backing up these software updates is a 1.2GHz Ti OMAP processor and a screen resolution of 1280×720 on a 4.65″ SUPER AMOLED to display the same. However the 5MP camera and a PowerVR SGX540 GPU are a tad underwhelming given that it is the same as Galaxy S. The Galaxy Nexus manages to record 1080p videos and is also expected in LTE flavor.
If you are considering the Galaxy Nexus, Ice Cream Sandwich would be your biggest motivator. And if you are looking out for something premium, Samsung seems to be prepping the upcoming Galaxy SII HD as the higher-end version of Galaxy Nexus.
Samsung Galaxy SII (SGS2)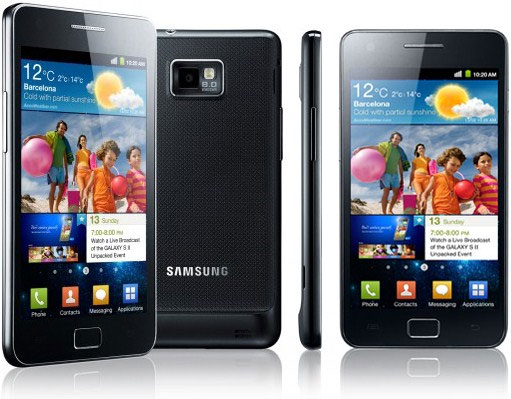 No, this ain't a device that was announced yesterday, but is currently the juggernaut selling in millions. When the Droid RAZR and Galaxy Nexus go on sale next month, their biggest competitor would be the SGS2 and with over 10 million units sold, it is rightly so. The SGS II features a 1.2GHz dual-core CPU with 1GB RAM. The display is 4.3″ (Super AMOLED / Gorilla glass) with a resolution of 800×480 and a 8MP camera capable of full 1080p recording. At 8.49mm, the SGS2 is super thin and took the crown of worlds best smartphone when it launched.
The SGS2 is on par with the Droid RAZR when it comes to screen size, however the RAZR features better resolution and tougher built. That leaves the software add-ons like Samsung's TouchWiz & Motorola's MotoCast to differentiate, but at the end of the day both these devices run Android Gingerbread. Motorola has an edge given that it is launching later and has better hardware to flaunt, the one updating to Ice Cream Sandwich would ultimately deliver greater value.
Specifications Fight
Device
Motorola Droid RAZR
Samsung Galaxy Nexus
Samsung Galaxy SII
Screen
4.3″ SUPER AMOLED

960×540 Resolution

4.65″ SUPER AMOLED

1280×720 Resolution

4.3″ SUPER AMOLED

800×480 Resolution

Camera
8MP / AF / LED Flash

1080p Full HD recording

5MP / AF / LED Flash

1080p Full HD recording

8MP / AF / LED Flash

1080p Full HD recording

Network
CDMA 1xEV-DO rev.A
GSM 21Mbps HSPA+
GSM 21Mbps HSPA
LTE
Yes (optional)
Yes (Optional)
No (supports WiMax on selected carriers)
Dimensions / Weight
130.7 x 68.9 x7.1 mm

127 gms

135.5 x 67.94x8.94mm'135 gms
125.3 x 66.1x8.49mm

116 gms

OS
Android 2.3.5
Android 4.0
Android 2.3
WiFi
802.11b/g/n (single band)
802.11b/g/n (dual band)
802.11b/g/n (dual band)
Bluetooth
4.0
3.0
3.0
NFC
No
Yes
Yes
Storage
16GB
16GB / 32GB
16GB / 32GB
RAM
1GB
1GB
1GB