It's a terrible time for you to be Samsung if you are in Germany/Europe these days. After facing injunctions against the already released Galaxy Tab 10.1 tablet, the recently released Galaxy Tab 7.7 too has been banned from being sold in Germany – even before being officially released.
The order which granted Apple a temporary injunction on the sales of the Galaxy Tab 7.7 has been issued by a regional court in Dusseldorf who was hearing the ongoing Patent infringement case filed by Apple against Samsung in Germany. While the injunction would have been effective had the Galaxy Tab 7.7 on sale, it seems Samsung has taken it a bit more seriously and pulled all 7.7's on display at the ongoing IFA Conference underway at Berlin.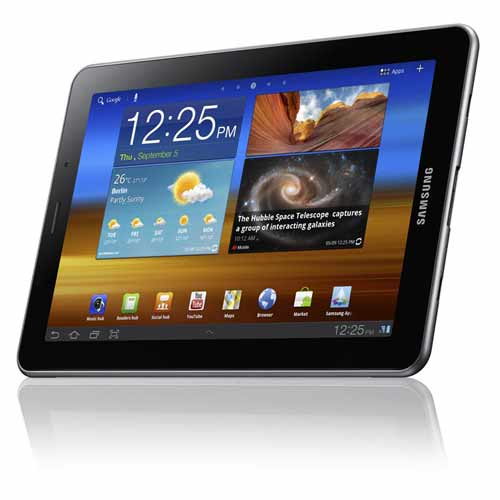 A Samsung spokesperson, when quizzed by Bloomberg said that Samsung respects the court's decision while also adding that rulings of these kinds would severely restrict consumer choice in Germany. The company has also said that they would be fighting the injunctions legally and would strive to have them overruled. These injunctions like we mentioned earlier, are temporary and can be overturned if Samsung manages to win the case filed by Apple against them in Germany.
It was recently that Samsung Germany decided to suspend the sales of the Galaxy Tab 10.1 until the patent dispute is sorted. In Australia too, Samsung deferred that launch of the Galaxy Tab 10.1 by at least a month because of a ruling expected by a court there later this month.
The whole Apple vs. Samsung patent saga started earlier this year when Cupertino sued Korea for "slavishly" copying their designs and UI elements from their iOS devices on the "Galaxy" range of tablets and smartphones made by Samsung. It remains to be seen who has the last laugh in this particular case.
Samsung Pulls the Galaxy Tab 7.7 from IFA Booth