It was a busy past 20 hours for all of us covering the mobile technology space. First off, RIM started the proceedings with their new announcements at the BlackBerry DevCon. We will have a post up on that soon. Almost simultaneous to that event was the unveiling of the Droid RAZR by Motorola. We talked about the Droid RAZR in detail here.
A few hours later, all of us were geared up for the event from the Far East where in Hong Kong, Google along with Samsung debuted its first device running Android 4.0, IceCream Sandwich. The Galaxy Nexus as the handset is known replaces the Nexus S as the latest "Google" phone and is the third iteration of the Nexus line up since the Nexus One which debuted back in 2010.
We will take a look at the phone first, followed by a brief look at the new version of Android.
The Galaxy Nexus is a smart looking handset. While almost the same size as the Nexus S, this one gets a much larger display which measures a humongous 4.65 inches across. The device features HD Super AMOLED Plus technology which is nothing but a higher resolution version of the Super AMOLED Plus display. This display is capable if a resolution of 1280*720 which according to Google would be the native resolution of Ice Cream Sandwich.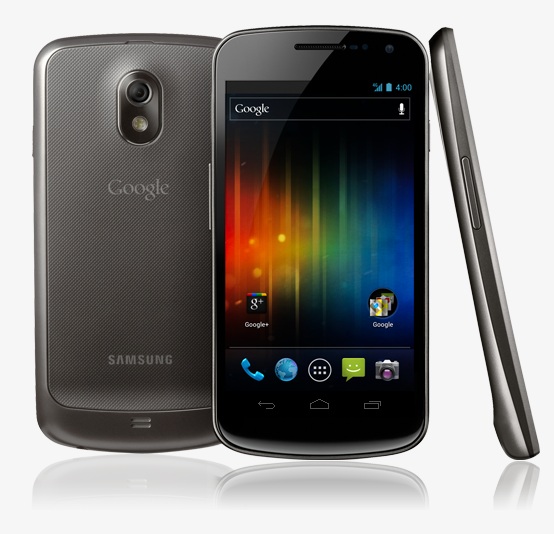 The phone is powered by an OMAP 4460 processor that has been under clocked from 1.5 GHz to 1.2 GHZ. The graphics is handled by a PowerVR 540 GPU that runs at 384 MHz. It is unclear as to why Samsung didn't use a member of its own Exynos family on this one.
The phone is quite thin measuring just 8.84 mm at the edges. While this might be actually called thick when compared to the new Droid RAZR, anything under 8mm is definitely thin.
It supports comprehensive connectivity options and is compatible with GSM networks of all kinds including HSPA? 21Mbps/HSUPA 5.76Mbps 850/900/1900/1700/2100 and EDGE/GPRS 850/900/1800/1900. There will be an LTE version too for markets with LTE connectivity. The phone also features Bluetooth 3.0, USB 2.0, Wi-Fi 802.11 a/b/g/n (2.4GHz/ 5GHz) and support for NFC. Other notable sensor inclusions are the Accelerometer, Compass, Gyro, Light, Proximity, Barometer – the latter which I assume is a first, if I am not mistaken?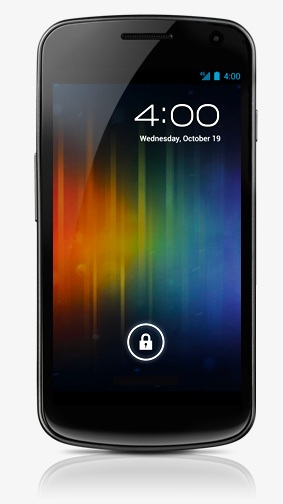 One thing that most users looked forward to with this release was the camera. Unfortunately, Samsung decided to keep the resolution of the camera same as the Nexus S. While we are unsure about the actual reason behind this, it is clear that the flagship Google Phone is behind world standards at least when it comes to the megapixel count. That said, we do understand that megapixel count is not everything. What does see an upgrade is however the ability of the phone to capture videos. The phone can capture videos in full HD. The camera also supports an improved Panorama mode (thanks to IceCream Sandwich) and touch auto focus along with zero shutter lag allowing people to take quick photos. There is a 1.3 megapixel camera at the front for video calling as well.
IceCream Sandwich
The Galaxy Nexus as you know is the first device to use Android 4.0 until now known as the Ice Cream Sandwich. While not exactly a completely radical release, Ice Cream sandwich adds quite a few features that Android users were demanding for since quite some time – a native screen shot app for example. Some of the elements of the S have been borrowed from HoneyComb with quite a few aspects also showing Windows Phone influence.
I am specifically talking about the new People app, which lets users, browse friends, family, and coworkers, see their photos in high-resolution, and check their latest status updates from Google+ and other social networks. Other changes include a new lock screen, home screen and a redesigned phone app. A new unlocking mechanism too made its debut today with Google announcing that the Galaxy Nexus can use facial recognition techniques to identify you and let you unlock your phone. This negates the need for you to remember a password or a swipe pattern.
IceCream Sandwich also adds a new voice typing feature that at least as seen from the demo looks to be very accurate. You can use it to type in SMS or emails or in any application where text input is required. The Nexus S also comes with much better Google+ integration. All core features of Google Plus are supported – including hangouts and messenger.
The phone also touted its NFC prowess with Android Beam which allows people to quickly share web pages, apps, and other content by just tapping their NFC enabled phones with each other.
The Galaxy Nexus would be made available across North America, Europe and Asia starting November this very year. Pricing details have not been announced yet.