The Verizon iPhone 4 is out, and Apple has finally gone CDMA. Ideally it would have been expected from Apple to lean towards a future technology like LTE, but as Tim said on stage 'Verizon wanted the iPhone NOW'. So what does the Verizon iPhone mean?
Apple has gone with CDMA, and, by all means we are sure that the next iPhone for Verizon would be LTE. For now iPhone CDMA's competitor isn't its own AT&T GSM version, but the Androids out there. Verizon is famous for the Droid series and that's one tie-up which perhaps saved a sinking smartphone maker – Motorola. Here, is a look at the competition for iPhone 4 on Verizon.
Motorola Droid Range: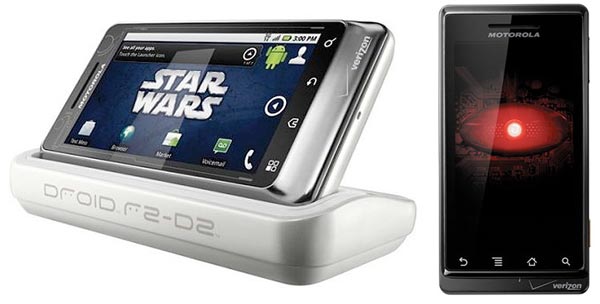 Motorola is perhaps the one taking most impact of the iPhone 4 launch on Verizon. Motorola has several good Android handsets up there including the Droid R2D2, Droid X and the Droid 2. All of these are priced at $199.99 and that's hardly the factor influencing choice. The physical keyboard though might sway quite a few!
HTC Droid Incredible:
The Droid Incredible isn't the newest smartphone out there, but a solid competitor and  Verizon hot seller. This thing features a 3.7″ screen, 8MP shooter, 8GB internal storage along with a GHz Snapdragon. And we can't help but notice that this is $99, a full $100 cheaper than the iPhone 4 (yes that isn't a big criteria for someone locking themselves for 2 years in a contract).
Samsung Facinate (Galaxy S):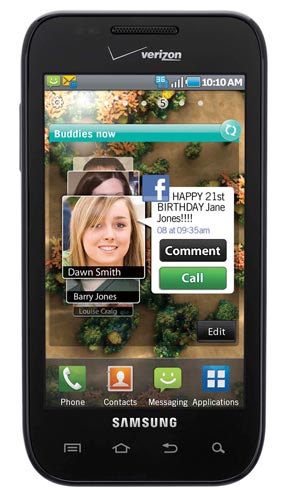 The Galaxy S has sold more than any other Android recently, and the Verizon version of the device is the Facinate. While a successor to the original GalaxyS is to be out at MWC next month, this one still remains a very good Android device to own. A 4.0? Super AMOLED display, 5MP camera (no Flash light though), SWYPE keyboard and again a 1GHz processor. Priced at $199.99, same as the 16GB iPhone 4.
LTE (4G) HTC Thunderbolt / Motorola Bionic: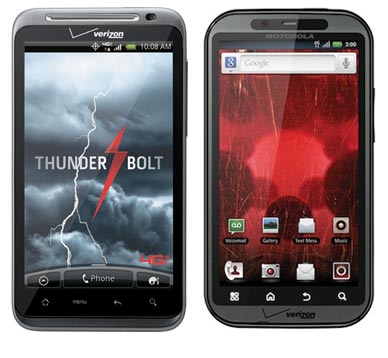 CES 2011 has brought a LTE revolution of sorts. And we have two 4.3″ beasts the HTC Thunderbolt and the Motorola Bionic fighting it out at Verizon Wireless. Both phones pack in a 8MP camera and Android OS. However the 1GHz power in Bionic is Dual-core while the latter is single core. Supporting LTE network of Verizon, both these have a fair edge over others.
Verizon already has a strong lineup battling the iPhone since a long time. Add to that the upcoming LTE's. Competing with 3G devices and UI / overall performance the iPhone 4 is sure a very strong contender & we are sure there are MANY out there on Verizon waiting to get it. But if you are hungry for 4G, HDMI out etc there are other options for you.
Did we miss any of our favourite super smartphones on Verizon?