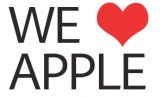 Now this is really a surprising development. After a rude NO to Adobe Flash, a kick to the developers trying a back door entry with Flash compiler, an open letter to follow it up, stop signal to Google voice (and lying about it?) and a middle finger to Google Admob and 3rd party ad networks; Apple now has a change of heart? The recent chain of events really makes me suspect what really is cooking here.
Apple has updated its guidelines for app store review process and it seems that a lot of harsh rules have been relaxed. The language for certain portions have been modified and what that translates to is the fact that a) Google's Admob amongst others can work for mobile advertising on the iOS b) Adobe's can provide a tool for porting Flash apps to iOS easily (which was banned earlier).
Amongst other debates, previously we have talked about Apple and Jailbreaking. This situation links pretty clearly to the debate of Apple not being against 3rd party modifications but rather protecting its user experience. The wordings on the new guidelines indicate the same ("detach additional display on mac") to an extent. However I find it hard to digest that Apple suddenly does a U turn and lets in Adobe and Google? There have also been talks of Google Voice coming officially to the iOS finally. We already know that FTC / EU are investigating the walled garden approach by Apple and is it that behind the curtains there has been pressure on Apple to allow this? Guess some questions would remain unanswered, but Adobe and Google were quick to welcome this change and hop onto the opportunity. Given that there are talks of multitple carriers for the iPhone aswell, Apple is all set to change the smartphone game here.