Tired of being quoted Rs 60k for the iPad 2 in India? Well not for long!
We suspected! and a trusted source just confirms that the Apple iPad 2 is coming to India next week! It is expected to launch via Vijay Sales, Croma and Reliance iStores. Yesterday we heard Apple COO, Tim Cook talking about the success of the device and 13 more countries getting the iPad 2 in a weeks time, luckily India figures on the list.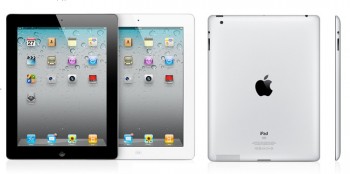 Apple was criticized badly for delaying the launch of the iPad 1 in India (it launched in Jan 2011), but it seems that they are making up with the iPad 2. The pricing as we guessed yesterday would be the same as the iPad 1, starting at Rs 27900 for the 16GB WiFi version and going up to Rs 44,900 for the 64GB 3G+WiFi version. Stay tuned!
Update: The launch date is 28-29th April.
Update 2: This is official! Yay