Google has been planning to enhance the online shopping experience and hence are now planning to add a new feature which will let users buy right from the search results page. The company is now working on its new 'Buy Now' button that will let shoppers not only to search for the product but also let them purchase it in one click. This feature most probably will be added on the Google's own search results page.
Google hasn't started with stocking the products in a warehouse but the sales will continue to be made through a third party sites. Earlier it was in plans, to compete with Amazon as there were rumors that the company was considering it's own Amazon Prime like plan i.e. with selected retailers they would offer a two day shipping for free. Only the shoppers would need to purchase the plan for an annual fee but this move hasn't been confirmed yet.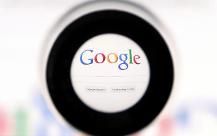 The Verge reported that Google will let users store their credit card information making the transition easier for any further use. The E-commerce giant with the help of 'Google Wallet' will let users buy merchandise online from certain retailers.
This feature will only be tested on the mobile version of its search pages and on a small percentage of the search traffic. Right now Google aggregates product pricing information alongside letting sellers promote their stores via Google Shopping but this redirects the user to the store site or other third-party site.
The new button will let the user shop without visiting a store's site. This move has upset many companies as they want to control the user data for targeted marketing. Google is trying to fix this by letting users have an option to share their data with the stores.
It's for now believed that one of the first partners probably can be Macy's that sells almost every possible thing. The ads may probably will be viewed on the mobile search screen in the next coming weeks.
Lately. Google has been experimenting a lot with their bread-and-butter through featuring of Tweets when anything is searched and now this move! Time will only decided what will sustain and what won't.