The world's most popular music players in the world just got better with the addition of a Retina display, iSight camera and Siri.
The fifth generation iPod Touch is the thinnest till date at 6.1 mm weighing at just 88 grams. It comes laden with the same 4 inch screen used on the iPhone 5 with a 326 ppi panel.
The iPod Touch the 5MP iSight camera on the back which shoots video at 1080p with image stabilization. In addition there is support for panorama as well. The front facing camera is capable of doing a 720p video and supports FaceTime as well, though only over WiFi and there is no 4G. And like the iPhone 5, it also has a Lightning connector at the bottom.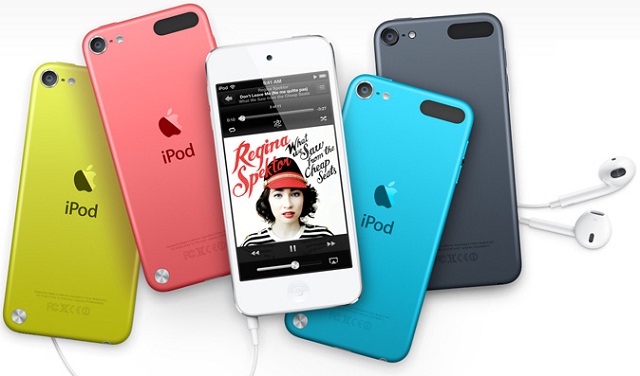 On the inside it boasts of a dual core A5 chip promising seven times the graphics performance of the last version. Siri has made it to the iPod Touch thus making it the first non-iPhone device to get this feature and will run on iOS 6.
The battery would last about 40 hours of continuous audio playback or 8 hours of video which is not a huge improvement.
The new iPod Touch will be available from October in two versions of 32GB and 64 GB in five colors including black, white, blue, yellow and red. The Indian pricing of these models is not available yet, though the same has been launched for $299 for 32GB and $399 for the 64GB versions.
Thanks Rounak Jain for pointing out the error.

Fifth Gen iPod Touch Launched with Retina Display, iSight Camera & Siri