IIT-B's TechFest is one of the most anticipated tech festival in India every year. People from all over the country attend this event as participants or spectators. This year the festival is from 2nd January to 4th January. Our team was live at the event and here are the main highlights of Day 1.
Oculus Rift
Oculus Rift is a virtual reality headset. It lets players step inside their favourite games. The one we saw, displayed a roller coaster ride and made us feel like we were on one in reality.
RoboWars
This is one of the most popular events at the TechFest. We watched three different competitions and it was fun to see small little machines trying to out beat each other within eight minutes. If at all neither of the machines beat each other then it is left to the judges to decide a winner. RoboWars is continued on Day 2 and Day 3 too. Machines that survive the first two days, will compete in the final on Day 3.
 Bionic Hand
Exhibitors from France displayed a 3D printed bionic hand. The projected was started in 2013 and it aims to construct a prosthetic upper limb at a low cost.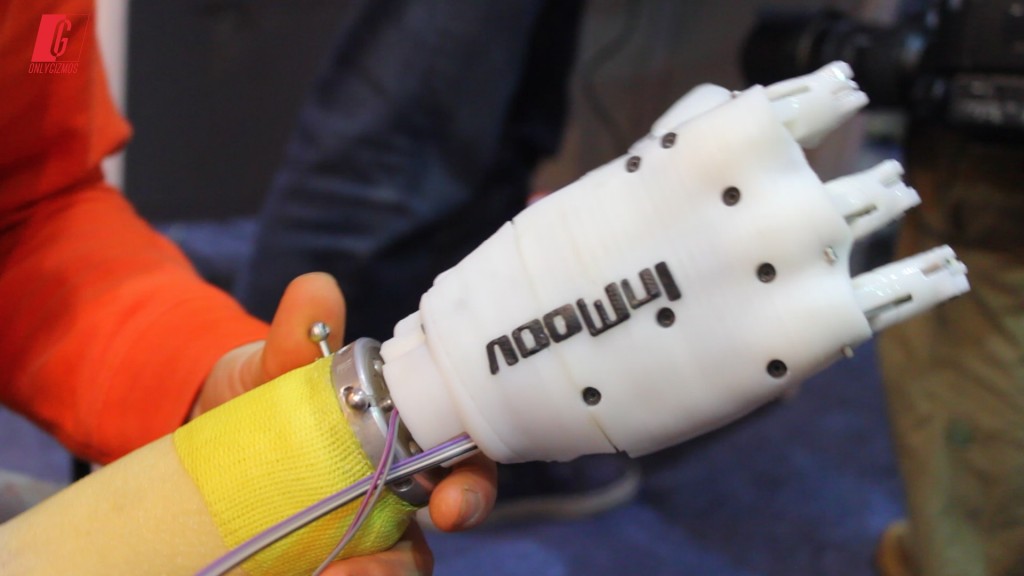 Mechatron
Small mechanical robots had to lift boxes from one place and dump it at the other. They had to face small hurles on the way and some machines struggled to get up the slope.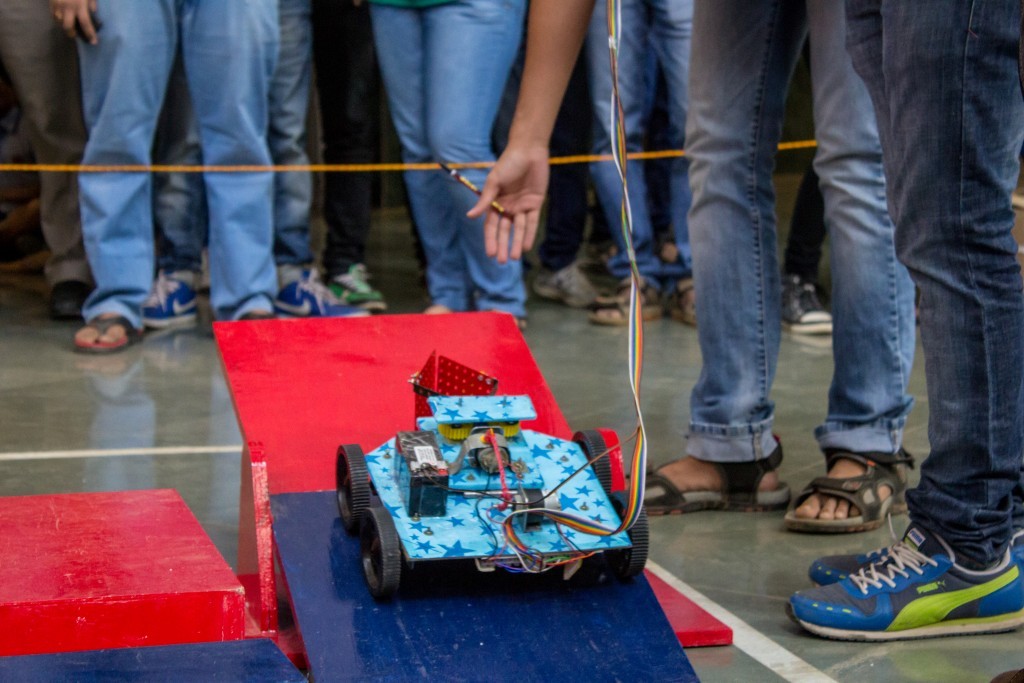 Hovis Humanoid Robot — Hovis which is a humanoid robot was displayed at the exhibitions. They exhibitors claimed that it can do most of the things that humans do and displayed a few karate moves.
Digital Art
Tatsuo Unemi from Soka University displayed a printer that projected your live actions on a screen through a Kinect.