Western Digital launches its redesigned My cloud OS 3 and a My cloud Mirror for it. The My Cloud OS 3 sports a rich user interface which can backup and sync your data on the cloud taking care of your privacy at the same time. It comes with MyCloud.com which provides users a better browser based web interface for file collaboration, access management and viewing photos and video in a gallery mode.
"Availability of better infrastructure such as 4G and increased broadband speeds has made it compelling for our consumers to adopt personal cloud. They enjoy the peace of mind from backing up PCs, smart phones, and tablets to and centralizing personal content on their My Cloud systems," said Khalid Wani, Director, Content Solutions Business, India, Middle East and Africa, WD.
The WD My Cloud OS 3 will be available at the end of the month as a free download on current My Cloud personal cloud storage devices in India, My Cloud devices that will support the new My Cloud OS 3 include: My Cloud, My Cloud Mirror and My Cloud Expert Series EX2/EX4. WD to also gives an access to the My Cloud Device SDK and My Cloud API to the interested developers late September.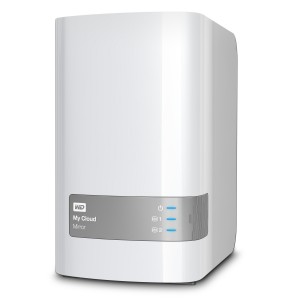 Apart from the new software upgrades, Western Digital has also introduced a new version of its My Cloud Mirror personal cloud storage device. It features two hard drives set to Mirror Mode (RAID 1), ensuring content is stored on one drive and automatically duplicated to a second drive. The new My Cloud Mirror Gen 2 personal cloud storage device includes the new features announced for My Cloud OS 3 and an improved processor with  512 MB RAM for faster file transfers and application support.
The My Cloud Mirror Gen 2 personal cloud storage device will have an approximate price of Rs. 23500 for 4 TB, Rs. 30000 for 6TB, Rs. 37500 for 8TB, and Rs. 55000 for 12 TB variants. The My Cloud Mirror Gen 2 will be available in India from November onwards through WD's leading resellers, large-format retail, and online partners.