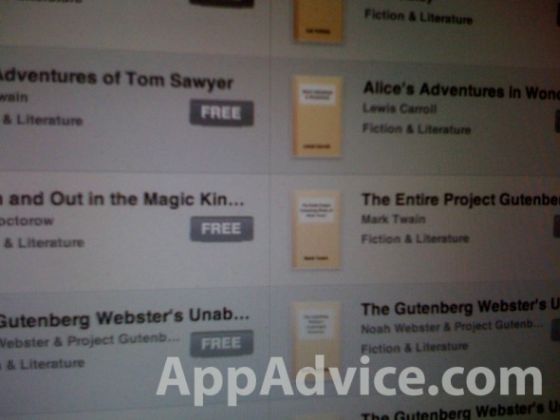 Apple is keen on keeping the App Store clean for the iPad to make maximum impact. A crucial part of iPad's success would be its ability to serve as a good ebook reader and digital newspaper / magazine and to ensure that there are no lousy developers putting free content (content in public domain) inside apps and selling them, Apple has got as many as 30000 free books (Gutenberg Project catalog) on the App Store already for the iPad launch.
Gutenbern Project is a volunteer driven library of digital content that currently has 30000 ebooks for popular e-readers. Available already for the iPhone, these books are now by default available for the iPad on launch date.
Given the market size of the iTunes appstore, there have been many loopholes that developers have explored and made money from. Many of the 150k App Store apps are public data complied and marketed with keywords. Apple would do much better with keeping the Free content Free and easy for users to find quality apps.
Via App Advice