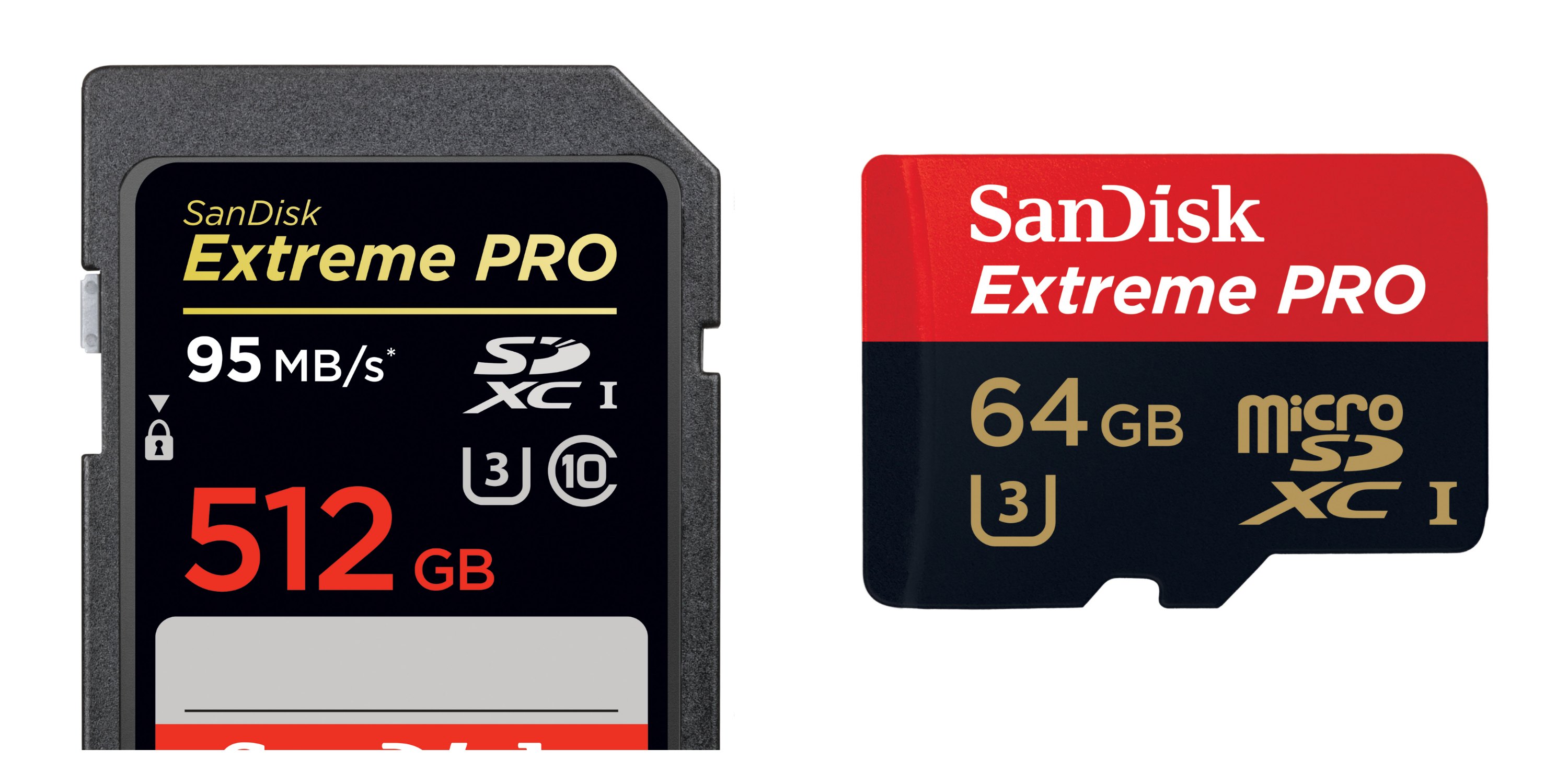 SanDisk, the famous American company that is known for providing flash memory storage solutions and software launched two new breakthrough products in Mumbai, recently.
The first is the 512GB SanDisk Extreme PRO SDXC UHS-1 memory card – World's highest capacity full-sized SD memory card and the second one is the 64GB SanDisk Extreme PRO microSDXC UHS-1 card.
Speaking at the launch, Mr. Rajesh Gupta, Country Manager India, SanDisk Corporation said "As an industry leader, SanDisk continues to push the boundaries of technology to provide customers with the innovative, reliable, high-performance solutions they have come to expect from us,"
The 512GB SD card can be used in cameras and will be able  to write data at 90 MB per second making it useful for people who shoot high resolution 4K videos. Cameras like the Canon 1D X or the Blackmagic Pocket Cinema camera will very well support this card.
When it comes to the 64GB microSD card, it is supported by many smartphones that available in the market today. From the HTC One M8 to the Samsung Galaxy S5 to the Sony Xperia Z3, it will work well with most of them.
The 512GB SanDisk Extreme PRO SDXC UHS-1 is priced at Rs. 51,990 while the 64GB SanDisk Extreme PRO microSDXC UHS-1 will cost Rs. 9700. There is also a 32GB variant in the microSD card which is priced at Rs. 4900. The 64GB memory card cost almost 1/4th of the cost a phone so it will be good to see how many people actually go ahead and buy these cards.